MLA Zameer calls Somashekhar Reddy 'outsider', dares legislator to come at him with sword
Known for making controversial comments, MLA BZ Zameer Ahmed called Ballari city MLA G Somashekhar Reddy an outsider in Karnataka and demanded that district police arrest Reddy for making "provocative" statements.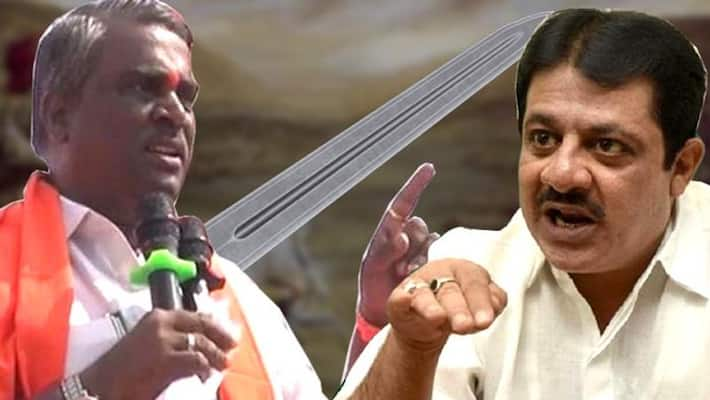 Bengaluru: In typical style to attract the attention of public, MLA BZ Zameer Ahmed Khan warned Gali Somashekhar Reddy for his 'we are 80 per cent and you are 18 per cent' which he made in reference to minorities, and dared the legislator to come at him with a sword.
Recently at an event held in support of CAA and NRC at Ballari, Somashekhar Reddy made controversial statements and issued a warning to minorities.
To demand action in this regard, Congress leaders and Zameer had filed a complaint with Ballari Police.
The leader who has lost significance after Rizwan Arshad's victory from Shivajinagar by-election has said if there is a delay in taking action against Reddy, he will sit on dharna before Reddy's house.
"I am coming, you come at me with a sword," Zameer said, in typical style, directing his words at Reddy.
Zameer also lashed out at Reddy by saying that Reddy is an outsider in Karnataka, unlike him, who was born in Karnataka.
Last Updated Jan 6, 2020, 6:34 PM IST