Minority leader and Congress MLA Zameer Ahmed questioned by ED officials, submits documents
Former Minister and Congress MLA BZ Zameer Ahmed Khan who was earlier raided by ED officials for building a sprawling mansion, his association with IMA ponzi scam promoter Mansoor Khan, appeared before ED at the head office in Delhi today and was questioned about his source of income and his business. The MLA furnished documents of the bungalow and also his business.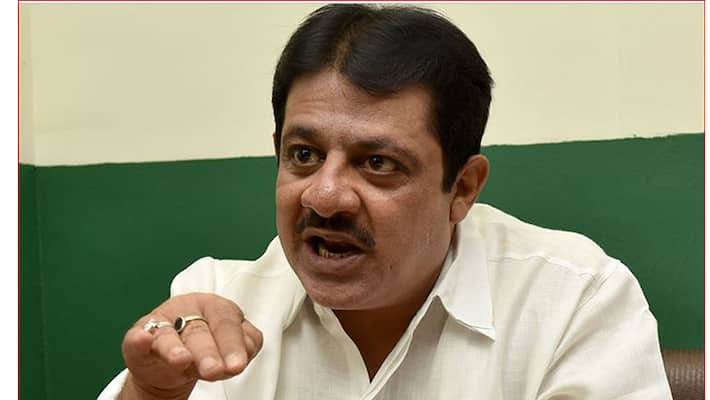 Congress leader BZ Zameer Ahmed Khan who has now come under the Enforcement Directorate (ED) scanner, appeared at ED's head office in Delhi's Khan Market today.
The MLA reached Delhi last night itself through a special flight and this morning at 10:30, he entered the office where he was questioned for his source income, his sprawling mansion at Bamboo Bazaar in Shivajinagar, Bengaluru and also his association with IMA ponzi scam accused MD Mansoor Khan.
Earlier on August 5, about 30 officials raided Khan's bungalow and searched his National Travels office as well. After 24 hours of search, the officials recorded his statement and left. Few days later, a notice was also issued to him to appear before the ED officials.
Khan later told the media that the raids were conducted following jealousy and false information to officials by his political adversaries.
Apart from owning a mansion in half acre plus land, which has imported granites for floor and pillar and fancy lights on the ceiling, Khan's name was also figured for links with IMA ponzi firm MD Mansoor Khan as the former reportedly sold a property in a prime location to Mansoor for less than sub-register value to avoid paying taxes to BBMP.
Also read: Navjot Singh Sidhu is a 'misguided missile': SAD's Sukhbir Badal
Zameer known for distributing cash in public:
The MLA has the habit of distributing cash in public. The MLA had earlier given Rs 5 lakh cash to the kin of four who died during DJ Halli riots in 2020.
Recently when two people died due to a blast in Tagarupet, he gave Rs 2 lakh to the victims' family.
Khan earlier had said that he has only 'white money' and all his money is with the public.  
Last Updated Oct 1, 2021, 6:01 PM IST