Medical College injection scam rocks West Bengal; Mamata denies her MLA's involvement
Twenty-six vials of Tocilizumab worth Rs 11 lakh have been stolen from the Medical College Hospital in Kolkata. A TMC MLA is under the scanner, but Chief Minister Mamata Banerjee has defended him.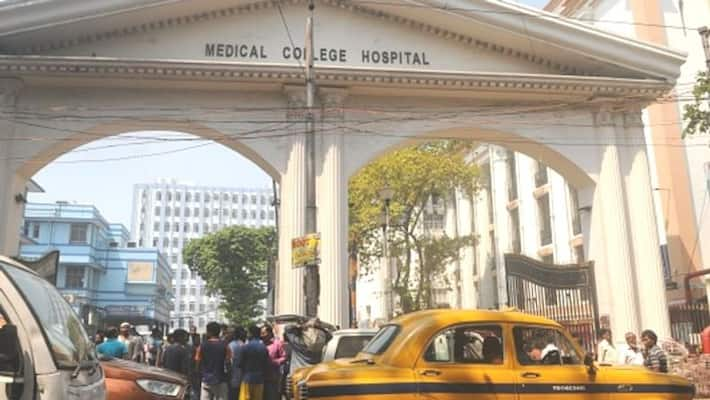 Twenty-six vials of Tocilizumab -- an immunosuppressive drug used for the treatment of Covid-19 patients -- worth Rs 11 lakh have been stolen from the Medical College Hospital in Kolkata. 
It is alleged that a doctor close to the ruling TMC party is behind the theft. 
A social media page called 'West Bengal Congress Supporters' have released several documents in support of this serious allegation. 
The Facebook page claimed that on April 24, the emergency medical officer took 26 vials of Tocilizumab injections from the Covid ward, without any receipt. 
The Facebook post also claimed that the nurse in charge of the Covid ward was allegedly involved in this misconduct. 
An audio clip, in which the accused doctor is allegedly heard telling the nurse that he is taking the injections for TMC MLA Dr Nirmal Maji, has now gone viral. 
The Medical College administration has started an investigation. 
The state health department has sought a detailed report from the medical college. 
Reacting to the allegation, Chief Minister Mamata Banerjee said, "The one who complained, is he okay? Without investigation, nothing can be said. But I will not take any political stand. There will be a legal stand. The concerned authorities will take appropriate action. There is a health department. The medical college will take care of its own affairs. They have enough power." 
Defending her party MLA, Mamata said: "MLA Nirmal Maji has denied any involvement with this Medical College injection scam. He has claimed that he was busy with election-related matters when the misdeed is reported to have taken place."
Last Updated Jun 2, 2021, 7:41 PM IST