Mann Ki baat: PM Modi speaks on farmers playing major role in building self-reliant India
Prime Minister Narendra Modi on Sunday addressed the nation on the 69th edition of Mann Ki Baat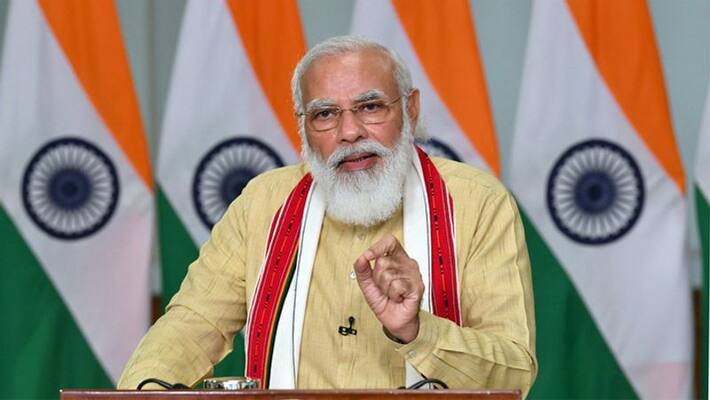 New Delhi: On September 27, Prime Minister Narendra Modi addressed the nation on the 69th edition of Mann Ki Baat, his monthly radio show.
PM Modi applauded the  efforts being made by individuals to promote the art of story-telling across the country.
He also reminded citizens to use masks, maintain social distancing. Ahead of Bhagat Singh's birthday on 28 September, PM Narendra Modi remembered him.
He added that our agricultural sector has again shown its prowess during COVID-19 crisis. Our farming sector, our farmers, our villages are the foundation of Atma Nirbhar Bharat. If they are strong, then the foundation of Aatma Nirbhar Bharat will also be strong.
The farmers in the country are playing a major role in building a self-reliant India, he added.
He added farmers are earning Rs 10-12 lakh per acre every year by growing vegetables and that they have the power to sell it to whomever they want.
Prime Minister Narendra Modi in his 68th Mann ki Baat said that September should be observed as 'Nutrition Month'. He said that the correct amount of nutrition received during childhood ensures a child's proper physical and mental development and health.
The farmers of India have proved their mettle even during the COVID-19 pandemic and the sowing of Kharif crops has been 7% higher than the last year while cotton has been sown at about 3% higher, said Prime Minister Narendra Modi.
 
Last Updated Sep 27, 2020, 12:36 PM IST