Man dies after Shiv Sena minister Tanaji Sawant's car hit him
According to an eye witness in Maharashtra, Shiv Sena leader Tanaji Sawant's driver took the number plates of the car and fled from the scene with the minister. The deceased is identified as Shyam Kumar Devdas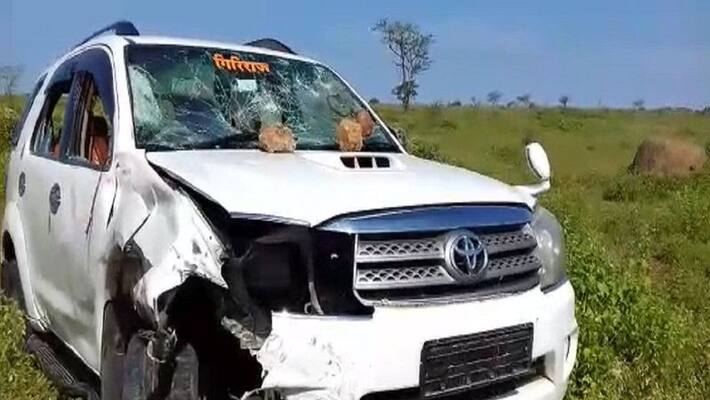 Solapur (Maharashtra): A motorcycle rider was killed by Tanaji Sawant, minister of water conservation in Maharashtra after his over-speeding car ran over him. The incident occurred on Monday (September 30). 
After seeing the mob gathering around the minister's car, Tanaji Sawant, along with his driver, fled from the spot. According to sources, the deceased is identified as Shyam Kumar Devdas, who had gone out to buy vegetables and while coming back home, he was hit by the over-speeding car. 
Shyam was immediately taken to a nearby hospital where he succumbed to his injuries.  According to sources, Sawant's driver took the number plates of the car and fled from the scene with the minister. 
After the accident,  locals gathered around Tanaji Sawant's car and vandalised it. Meanwhile, the minister took another car and left from the accident site. The police have now deployed heavy security in the area to avoid any violence.
Last Updated Sep 30, 2019, 3:58 PM IST