Maharashtra: Marathi singer Geeta Mali meets a tragic end
Singer Geeta Mali died in tragic accident while her husband Vijay sustained grievous injuries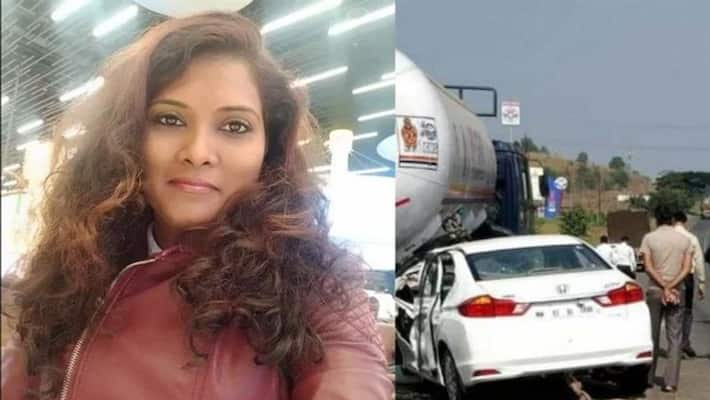 Thane: Geeta Mali, a Marathi playback singer died in a road accident while her husband Vijay sustained grievous injuries after the car they were travelling in reportedly rammed into a container parked on the road. The incident took place on Mumbai-Nashik Highway near Shahapur in Maharashtra. The couple was rushed to a hospital immediately and Geeta was declared dead on arrival, while, Vijay was treated for his injuries.
The couple was heading to its hometown, Nashik, after returning from the United States. Vijay had gone to pick up his wife at the airport. Geeta had recently gone to the US to perform at a concert. In fact, Geeta also took to social media to post pictures from the airport after landing in Mumbai.
Following her death, Shahapur police registered a case against the tanker driver who had parked the tanker dangerously.
Police said the mishap occurred near Shiv Ekta hotel in Leh village on the highway in Shahapur taluk of Thane district.
"A primary probe shows that Vijay was driving, while Geeta was in the front passenger seat," Ghanshyam Aadhav, in charge of Shahapur police station, said. The officer further said, "A car overtook their car from the right, resulting in Vijay swerving to the left, and his car hit the tanker, parked dangerously on the road."
The left of the car, where Geeta was seated, was damaged so badly that she died on the spot and her husband escaped with injuries.
Last Updated Nov 15, 2019, 5:30 PM IST