Maharashtra CM Uddhav Thackeray believes in PM Modi over CAA, NRC
During a meeting with Muslim leaders, Maharashtra chief minister Uddhav Thackeray said he believes in PM Narendra Modi over the Citizenship (Amendment) Act and National Register of Citizens.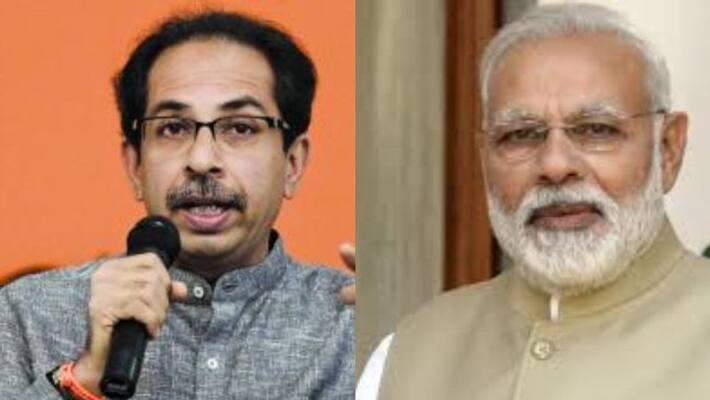 Mumbai: Maharashtra chief minister Uddhav Thackeray has expressed confidence in Prime Minister Narendra Modi amid protests over the Citizenship Act and NRC. He said, "I trust what PM Modi said about NRC at Ramlila Maidan." 
Recently, Uddhav Thackeray met with Muslim leaders in Maharashtra. SP leader Abu Azmi was also present during this meeting. During this, Thackeray said that he has trust in PM Modi and his views about CAA and NRC.
What had PM Narendra Modi said? 
On Sunday, in the midst of the protest against the citizenship law, PM Modi had held a public meeting at Ramlila Maidan in Delhi. While addressing the gathering he said, "There has been no talk about NRC in the government or in the Cabinet." 
He had also said, "The Citizenship law has nothing to do with any Hindu or Muslim in the country. The opposition is spreading false rumours confusion about this."
Maharashtra CM Uddhav had addressed PM Modi as his elder brother earlier:
Uddhav Thackeray had addressed Prime Minister Modi as elder brother just a day after taking oath as chief minister. The party's spokesperson Saamana wrote, "Uddhav Thackeray and PM Modi have a brotherly relationship. In such a situation, it is the responsibility of PM Modi to support the younger brother in administering the state."
Prime Minister Narendra Modi congratulated Uddhav Thackeray on taking oath as Maharashtra chief minister, saying he is confident that the Shiv Sena chief will work diligently for the bright future of the state.
Uddhav Thackeray took over as chief minister over a month after results of the Maharashtra Assembly elections were declared on October 24.
Maharashtra CM Uddhav had also said that he would meet PM Modi soon. 
Last Updated Dec 25, 2019, 4:07 PM IST