Maharashtra: Bhiwandi building collapse claims 20 lives, child among those rescued
A total of 20 people have been rescued thus far, the NDRF said. The incident took place around 3.40 am on Monday.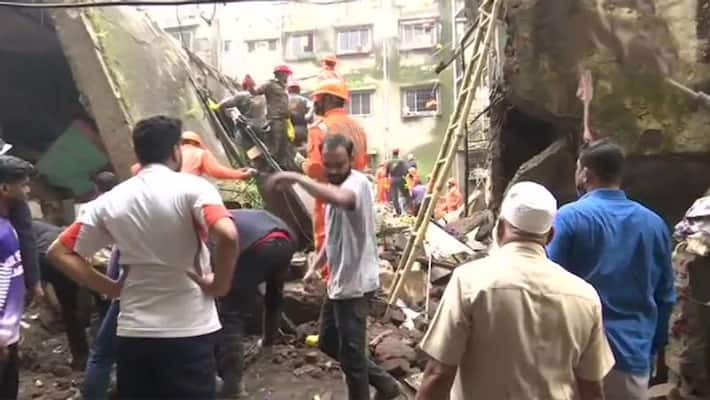 Mumbai: Twenty people were killed, and several were feared trapped after a three-storeyed building collapsed in Bhiwandi near Mumbai on Monday (September 21).
The Thane Municipal Corporation on Tuesday (September 22) said the death toll in the Bhiwandi has risen to 20.
Earlier, the National Disaster Response Force (NDRF) had said the death toll in the incident has risen to 17.
"Death toll rises to 17 in the Bhiwandi building collapse, which took place in Thane district of Maharashtra on Monday," according to the rescue agency.
As per the initial information, 35 people have been rescued from the rubble of the building in Patel Compound area. A child was among the 11 people rescued by National Disaster Response Force (NDRF) officials.
At least 20 people have been rescued by locals after the building collapsed reportedly around 3.40 am on Monday.
The 43-year-old Jhilani building caved in at 3.40 am, police said, adding a two-year-old boy was among the dead. Two civic officials have been suspended in connection with the collapse and a case had been registered against the building owner, an official said.
A civic official said the building, located at Narpoli's Patel Compound near Dhamankar Naka, collapsed while the residents were asleep.
The building was not in the list of dilapidated structures of the Bhiwandi-Nizampur Municipal Corporation (BNMC),a Thane Municipal Corporation official said. The power supply to the locality was snapped as a precautionary measure, the official said.
Last Updated Sep 22, 2020, 9:08 AM IST