Madhya Pradesh tribal woman forced to carry husband on shoulders as punishment
A tribal woman who allegedly eloped with another man in Madhya Pradesh was traced and as a punishment, she was forced to carry her husband on her shoulders and walk 1km in the village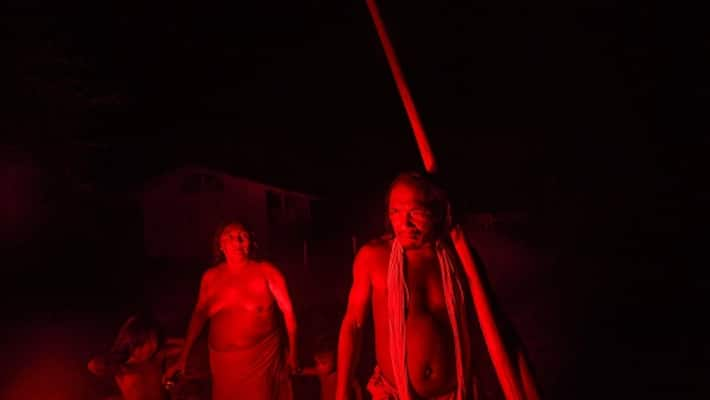 Bhopal: In a shocking incident in Jhabua under Kalyanpura police limits in Madhya Pradesh, a married tribal woman was punished for eloping with another man.
The victim was forced to carry her husband on her shoulders and walk inside the village on Saturday (June 20).
While the woman was being paraded, hundreds of women also stood and witnessed but none came to her help. Dozens of men and women also took photos and videos of the public humiliation meted out at the helpless woman.
As soon as the video went viral and victim's family approached police, the cops swung into action and a case against 11 people under IPC sections 354, 355, 323, 147, 149, 294, 498A (molestation, causing injury, rioting, using obscene words and domestic violence) was registered. Three including her husband and a woman were arrested.
It is said that the husband and her in-laws accused her of eloping and filed a missing complaint. Following the development, the woman's family was traced and while taking her home, her husband and hundreds of villagers stopped the family and forced her to do the shameful act.
Last Updated Jun 22, 2020, 1:12 PM IST