Madhya Pradesh CM Kamal Nath announces resignation before trust vote
The Kamal Nath-led Congress government in Madhya Pradesh was asked to conduct the floor-test based on the direction of the Supreme Court. Both the Congress and the BJP had issued the crucial whip for their MLAs. But just before the trust vote, CM Kamal Nath announced his resignation.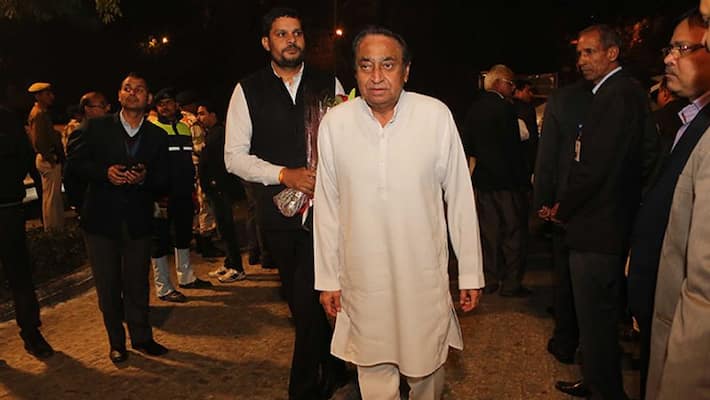 Bhopal: Madhya Pradesh chief minister Kamal Nath resigned just before trust vote. Lashing out at the BJP, Kamal Nath said, "I would secure public certificate. Need no other certificates. BJP can neither defeat my state, nor can it defeat my will. I have done my politics with values all my life. They won't succeed ever. I am resigning and handing over my resignation to the Governor." 
Before ending the address he also said, "I was never part of the politics of trade. No one pointed a finger on me during the 40 years of my political career."
A day ago, the  top court of the country had ordered floor test by 5 pm on March 20 in MP Assembly. The top court added that voting will be done by show of hands and the entire proceedings will be videographed.
On the issue of sixteen rebel MLAs staying in the city of Bengaluru and their participation, the top court said that if they want to come to the Assembly, both Karnataka DGP and Madhya Pradesh DGP should provide security.
Madhya Pradesh plunged into a political mess after Jyotiraditya Scindia, a prominent face of the Congress, resigned from the party last week to join the BJP. Scindia's decision to leave the Congress was followed by the resignation of 22 party MLAs loyal to him. But Speaker NP Prajapati selectively accepted the resignations, hinting at conspiracies in store.
 
Last Updated Mar 20, 2020, 1:04 PM IST