Lockdown extended to May 17: Red zones to stay indoors for two more weeks
The Ministry of Home Affairs on Friday extended the lockdown across the country for two more weeks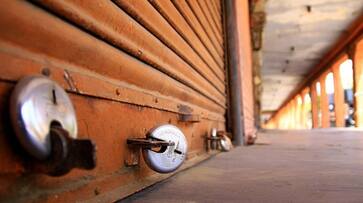 New Delhi: The nationwide coronavirus lockdown will be extended by two weeks after May 4, the government has said. This means the lockdown has been extended till May 17.
As the total tally of coronavirus cases reached 35,000 in the country, Union health secretary Preeti Sudan has written to chief secretaries of all states and union territories designating red, orange and green zones. All the six metros – Delhi, Mumbai, Kolkata, Chennai, Bengaluru and Hyderabad – have been classified as red zones.
Also read: Health ministry designates districts into red, orange, green zones
The Ministry of Home Affairs said that economic activity with restrictions will be allowed in green and orange zones as per earlier directions.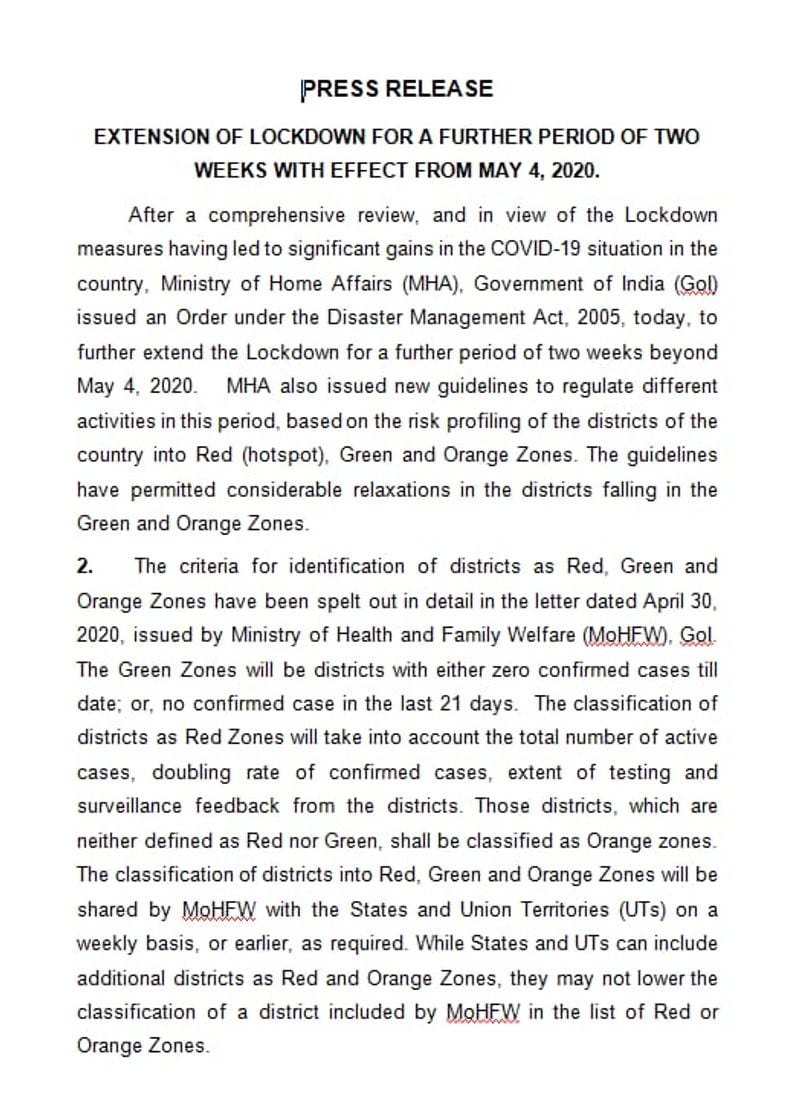 Under the new guidelines, irrespective of the zone, a limited number of activities will remain prohibited throughout the country.
Traveling facilities:
According to reports, travel by air, rail, metro and inter-state movement by road will remain banned during the lockdown.
Educational institutions closed:
Schools, colleges and other educational and training/ coaching institutions will be shut

Hospitality services, including hotels and restaurants, places of large public gatherings like cinema halls, malls, gyms and sports complexes will also stay shut.
Social distancing:
The government will also not allow social, political, cultural and other kinds of gatherings; and, religious places/ places of worship.
Last Updated May 1, 2020, 7:24 PM IST