Lockdown 4.0: Public transport reinstated in Delhi, Rohini jail official tests positive for COVID-19
National capital New Delhi is trying to return to normalcy by easing restrictions and reinstating public transport which is the lifeline of the state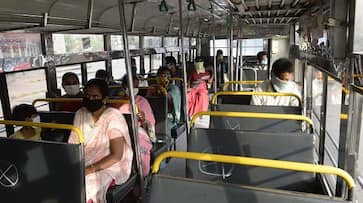 New Delhi: An inmate of Delhi's Rohini Jail has tested positive for COVID-19, a jail official informed on Wednesday.
The victim had visited Deen Dayal Upadhyay Hospital for some intestine-related problem and was operated on May 10 for the same.
"He was also tested for COVID-19 and his result came yesterday. About 20 other inmates and five jail staff have been quarantined after the result," added the jail official while speaking to ANI.
Meanwhile, a day after Delhi chief minister Arvind Kejriwal gave his nod for public transport in the national capital, DTC buses, autos, taxis and auto-rickshaws were back on city roads from Tuesday with social distancing, protection norms and limited passengers. The transport department will release an SOP for them.
Public transportation is the lifeline of Delhi, according to the Delhi transport department which claims that more than half of the population in Delhi is dependent on local transport for commuting.
While metro is still not allowed, buses with 20 passengers have been approved in the lockdown 4.0.
"Drivers, conductors and bus marshals have been strictly instructed to not run buses with more than 20 passengers. If it comes to surface that they did not follow these directions strong action will be taken against all three," said the Delhi transport minister. 
Auto-rickshaws, e-rickshaws, and cycle-rickshaws are allowed in Delhi with only one passenger. Taxis and cabs are allowed with only two passengers.
According to the Union health ministry, Delhi has reported 7,998 cases of COVID-19 so far, out of which 2,858 people have been cured and 106 have died. 
Last Updated May 20, 2020, 11:56 AM IST