Lockdown 3.0: India eases norms with considerable relaxations even as COVID-19 cases cross 40,000
The third phase of the countrywide lockdown begins on Monday with "considerable relaxations", but curbs will continue in containment areas so that the gains achieved so far in the fight against COVID-19 are not "squandered away"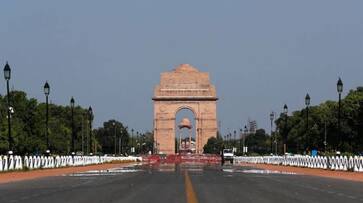 New Delhi: The government's decision to extend the coronavirus lockdown by two weeks comes into effect from today as India enters Lockdown 3.0. The extension comes as India's COVID-19 cases cross 40,000 and deaths at 1,322.
India registered a record jump of 83 deaths and 2,487 cases in 24 hours, even as Union health minister Harsh Vardhan said on Sunday that the growth rate of COVID-19 cases has been steadying for a while and the nation was on the path of winning the war against the pandemic. 
The number of COVID-19 fatalities rose to 1,306 and total cases climbed to 40,263 on Sunday, according to the health ministry.
Districts designated as Orange Zone and Green Zone will see some much-needed relaxations, however, there is no relief in sight for major economic hubs such as Mumbai, Delhi, Bengaluru, Chennai and Ahmedabad. 
Several states on Sunday announced new rules and relaxations for the third phase of the lockdown which will continue till May 17. Most states agreed to follow the guidelines set out by the ministry of home affairs for red, orange and green zones respectively. Others announced modifications to the MHA guidelines.
Also read: China downplayed severity of coronavirus to hoard supplies: Report
The Maharashtra government on Sunday announced that shops selling non-essential commodities, including liquor, will be allowed to open from Monday in the COVID-19 non-containment zones across the state.
The Uttar Pradesh government allowed industrial units and liquor vends to operate in non-containment areas while continuing with curbs on educational institutes, public transport and gatherings.
Delhi chief minister Arvind Kejriwal on Sunday said his government will implement the entre's latest guidelines on lockdown relaxation and allow government and private offices to open from Monday but the suspension of travel by flight, metro and bus will continue.
The reopening of liquor shops in states like Karnataka, Andhra Pradesh, West Bengal and others brought good news for many.
Meanwhile, Jharkhand chief minister Hemant Soren said a "total" lockdown will continue in the state for the next two weeks and the Centre's relaxation guidelines will not be applicable in the state.
Last Updated May 4, 2020, 9:36 AM IST