Letter bomb: Anonymous, unsigned document urges change in Karnataka CM Yediyurappa's post
Owing to age-related issues, a letter has surfaced within the saffron party and on social media calling for a change in Karnataka chief minister as Yediyurappa will soon turn 77 this February 27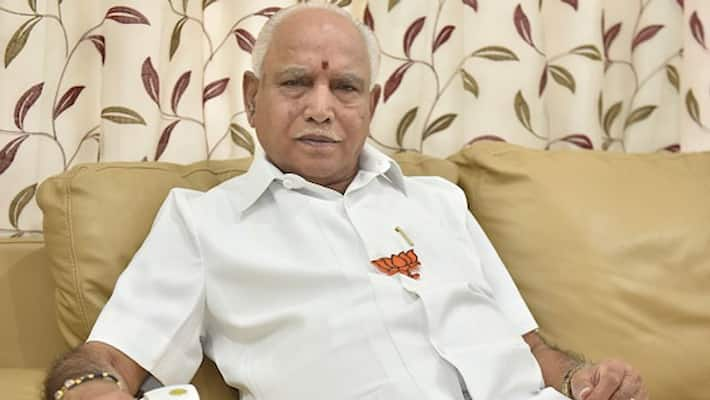 Bengaluru: Karnataka chief minister BS Yediyurappa will soon be turning 77 this February 27 and his post at this age has been a cause of concern. 
While many have criticised Yediyurappa's aspiration for power, now a letter has been doing the rounds within the party and social media which states chief minister's age-related issues calls for a change in CM. 
The letter comes at a time when several senior BJP leaders are allegedly unhappy with not being inducted into the Cabinet. 
An unsigned letter written by a Karnataka MLA states that it would be better if Yediyurappa retired from electoral politics and joined the margdarshak mandal. 
The letter further states that the party should appoint him as a Governor and use his experience.  
The four-page letter's author claims to be a staunch follower of Yediyurappa, who said that the latter played an eminent role in bringing the party to power and thus was made the CM though the high command disliked the idea. 
The letter also talks about the painful sight of Yediyurappa's age-related problems and how he has become weak, helpless and inactive. 
The letter alleges Yediyurappa of not allowing anyone in Veerashaiva-Lingayat community to grow and his son BY Vijayendra is the de facto CM as Yediyurappa has been asking legislators and other party leaders to meet Vijayendra over administrative issues. 
Also read: Karnataka CM thanks Kerala counterpart for initiating action against bio-medical, bio-wastes dumping
The letter comes in the wake of dissatisfaction among several senior BJP legislators over not making it to the Cabinet during the recent expansion.
However, the party leaders claim that this letter is a handiwork of the opposition parties, who are "resorting to cheap political tricks".
"
Meanwhile, Congress MLA NA Haris, who has been in the news for his son's wrongdoings, said that Yediyurappa is reaping what he sowed. 
"
Last Updated Feb 18, 2020, 1:13 PM IST