Lawyer curses judge, wishes he is infected with COVID-19 after unfavourable verdict
A lawyer cursed a court judge, wishing he is infected with COVID-19. The incident took place after the lawyer lost the case. The Calcutta high court has summoned the lawyer.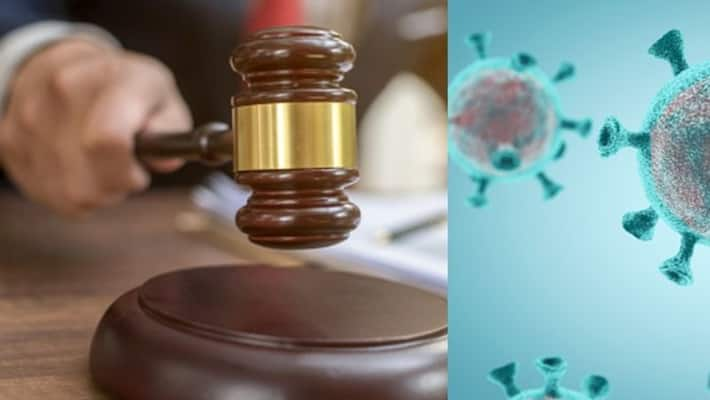 After losing a case, a lawyer of the Calcutta high court cursed Justice Dipankar Dutta, wishing that he be infected with COVID-19. An angry judge ordered the court to initiate contempt proceedings against the lawyer. The name of the accused lawyer is Vijay Adhikari.
The curse did not work in any way. As per reports, Justice Dipankar Dutta is still healthy. However, a division bench of the Calcutta high court headed by Chief Justice TB Radhakrishnan demanded a reply from the accused lawyer. As a lawyer, he is supposed to file an affidavit within four weeks stating why he mistreated a judge.
At the beginning of April this year, due to the lockdown, only urgent cases were being heard in the Calcutta high court to prevent the spread of the coronavirus. Many cases were also being heard through video conferencing from March 25.
A state-owned bank had decided to auction off a bus that belonged to the accused lawyer Vijay Adhikari's client who had failed to repay a bank loan. The lawyer approached the court claiming that the matter was urgent. The bus was confiscated by the bank on January 15. Following this information, the court did not agree to hear the case on an urgent basis. As soon as the judge started reading the verdict, the angry lawyer repeatedly tried to stop him. The lawyer slapped the table and tried to obstruct the verdict by making a noise on the microphone.
In his directive, Justice Dutta wrote, "Lawyer Vijay Adhikari has been repeatedly warned to refrain from such behaviour. But he told me that he will destroy my future. Not only that, but he also cursed me with contracting coronavirus." The judge further said that the conduct of the lawyer was reprehensible and initially it was considered as a criminal offence.
Following this, the Calcutta high court, on its own initiative, issued a contempt of court order against the lawyer on March 23. Meanwhile, Justice Dutta took over as the Chief Justice of the Bombay high court. As a result, the contempt of court case against Vijay Adhikari was transferred to the court of Chief Justice TB Radhakrishnan.
Last Updated Aug 13, 2020, 7:27 PM IST