Labourer's daughter inaugurates railway station escalator in Bengaluru
Not only the South Western Railway authorities are happy with the decision of allowing the girl to inaugurate the project in Bengaluru, but the whole world is praising the new decision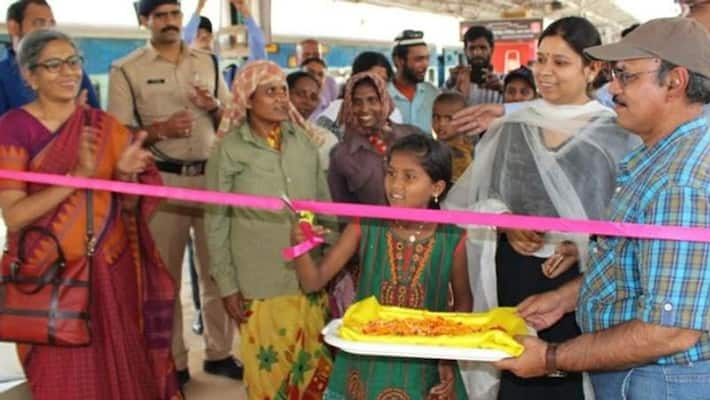 According to the norm in India, a government project should be inaugurated by VIPs, but in Karnataka's Bengaluru railway station, something different occurred. In the Bengaluru Railway Station, a labourer's 10 -year-old daughter inaugurated an escalator installation project. Not only the South Western Railway authorities are happy with the decision of allowing the girl to inaugurate the project, but the whole world is praising the new decision.
According to reports, an escalator and a renovated AC hall were scheduled to be inaugurated on November 9 by an MP. Due to the imposition of section 144 with regard to the Ayodhya verdict, the function was cancelled.
As the inaugural function was cancelled, the MP made it clear that both the escalator and the waiting room should be opened to the public on the scheduled date. This is how the lucky girl got the opportunity to inaugurate the escalator. Her mother Chandbi is a labourer and had been working at the project site for a few months. As the MP couldn't inaugurate, the Railway authority chose the girl to inaugurate the facility. Even the AC waiting hall was inaugurated by two random senior citizens waiting at the platform.
 
Last Updated Nov 11, 2019, 12:57 PM IST