Kumaraswamy on Karnataka bypolls: Will think of alliance with BJP only after results
Former chief minister HD Kumaraswamy said they will take a decision about forming an alliance with BJP only after bypoll results in Karnataka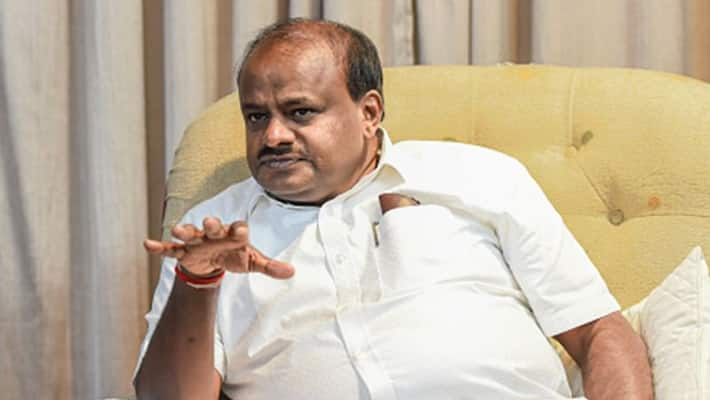 Mysuru: Former chief minister and JD(S) leader HD Kumaraswamy had hinted at a political realignment post the bypolls in Karnataka remarking that if the ruling BJP did not win at least eight seats, they stand to lose power. However, he took a U-turn stating that they would decide about the alliance only after the bypoll results are out.  
Kumaraswamy also said he would decide on a post-poll alliance only after seeing the developments after the election results on December 9 and added that right now, the main objective is to defeat the disqualified MLAs contesting on the BJP ticket.
He said, "Chief minister Yediyurappa himself said if they won't win 8 seats, the government will not sustain. Till then why should I talk about alliance? I will wait till December 9 to know the bypoll results and then take a decision accordingly."  
He spoke to the media in Mysuru on Thursday, before heading to campaign in 21 villages in bypoll-bound Hunsur. 
Kumaraswamy said, "JD(S) will surely win 10 constituencies including Hunsur. Leaders from Delhi along with state leaders will knock on our doors after the bypoll results are announced. JD(S) will be the decision making body after the results."
He later spoke about Shivalinga Shivacharya seer backing out from contesting bypolls.
He said, "Yediyurappa's son himself held a meeting with the Rambapuri seer and Ujjaini seer to convince Shivalinga Shivacharya Swamiji to withdraw from the fray in Hirekerur. We did not invite the Swamiji to contest the elections on a JD(S) ticket. When he sought a ticket from us, we gave it." 
Reacting on Congress leader Siddaramaiah's statement that he would check why JD(S) leader GT Devegowda was inactive in the by-elections, he said, "Each one has his own election tactic. I am not in a position to talk to GT Devegowda now."
Last Updated Nov 22, 2019, 1:40 PM IST