Karnataka Congress working president throws major hint at Congress-JDS alliance
Anything can happen after December 9 as Congress and JD(S) are secular parties said state Congress working president Eshwar Khandre.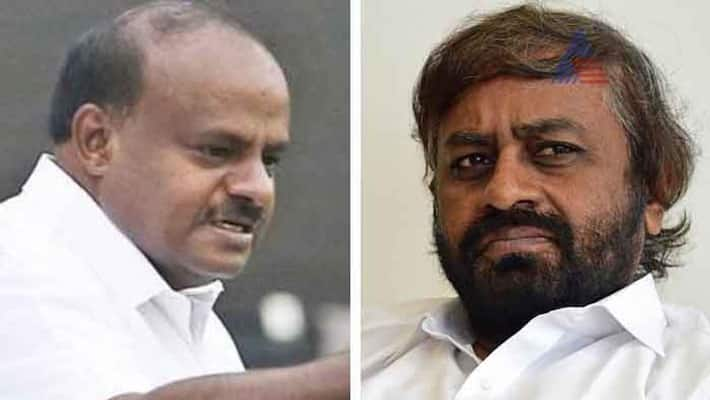 Bengaluru: On December 2, Karnataka Congress in-charge KC Venugopal stated that the party is open for a re-alliance with JD(S) after December 5 by-polls and will hold talks with HD Deve Gowda if the opportunity arises.
Now Karnataka Congress working president Eshwar Khandre has thrown a major hint at forming an alliance with the regional party after December 9 by-poll results.
"Anything can happen in the state after by-polls results are out on December 9. All possibilities have been discussed and yet again there might be an alliance between parties. Equal minds will come together, and we will free the state of the BJP," said Karnataka Congress working president Eshwar Khandre.
Speaking to media persons on Monday, Eshwar said the people of Karnataka will hear good news after December 9. He also questioned people present on what would happen when Congress wins all 15 constituencies going for by-polls. Hinting at a coalition, he further stated that they (Congress) would come to power.
Reacting to HD Deve Gowda's statement of not partnering with Congress again, Eshwar said, "Congress and JD(S) are both secular parties. Our party seniors will take a call on forming alliance. I believe that the right decisions will be taken keeping in mind the welfare of the people of the state. With equal minds united, our goal is to keep BJP at bay. We have just proved ourselves by forming an alliance in Maharashtra."
With just a couple of days left for by-polls, all parties trying hard to emerge victorious. While JD(S) chief HD Deve Gowda has time and again reiterated that they won't form an alliance with Congress, the latter has thrown major hints at an alliance.  
Last Updated Dec 3, 2019, 12:23 PM IST