Kind gesture: Meghalaya farmer gifts maize to health professional vaccinating people; wins hearts
Realizing the hardship the health professionals have been facing due to Covid pandemic and their service of vaccinating people from the hill region, a villager has gifted a bag full of maize to health professionals at East Garo Hills district. The image that went viral also attracted the attention of CM Conrad Sangma.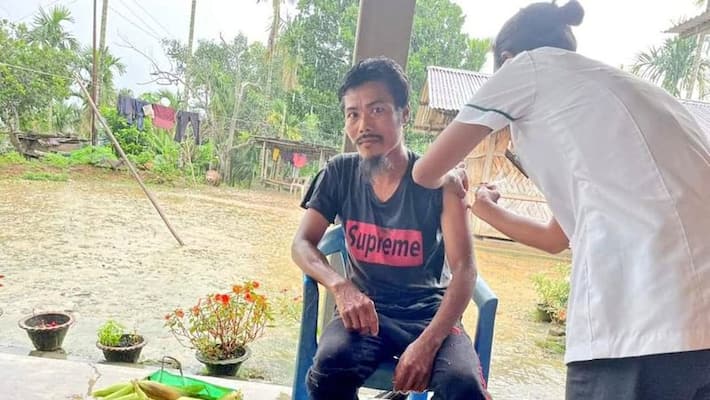 As health warriors are racing to vaccinate people with Covid vaccines to contain the spread of the infection in Mountain state Meghalaya villagers gesture of gifting bag full of maize to health warriors for their service has gone viral
The villager from  Chimagre Songittal in the East Garo Hills district can be seen getting vaccinated and in the background, his bag full of maize in the background has even attracted the attention of Meghalaya CM Conrad Sangma who was compelled to tweet following the development.
As the news went viral in North East region, Sangma wrote,"Kindness in the #pandemic  A person from Chimagre Songittal, #EastGaroHills District brought maize from his own plantation for the medical team who came all the way for #COVIDVaccination."
After CM left the note, soon many joined in acknowledging the kind gesture from the farmer as it comes at a time when the state witnessed deaths and spike in cases.
On July 5th the hill state reported 377 cases and 9 deaths and since 2020 March, the mountain state has so far reported  862 deaths and 51,542 cases.
Last Updated Jul 6, 2021, 6:13 PM IST