Kerala writes to Centre seeking ban on 172 mobile loan applications to mitigate fraud cases
In the rising cases of mobile loan app fraud, the Kerala government has written to the Centre demanding a ban on 172 such money lending apps. Several people have been pushed into massive debts and suicides due to fraud cases.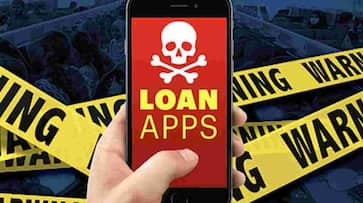 Thiruvananthapuram: The Kerala government on Wednesday (Nov 15) sent a letter to the Central government seeking a ban on 172 mobile loan apps including illegal online lending apps. The state wrote to the Centre against the loan apps that push people into massive debts and suicides. The state IT department approached the Centre on the recommendation of the Cyber ​​Police Division.
Also read: Indian Railways cancels several trains in Kerala on Nov 18, 19 for maintenance work; Check details
The Centre was mulling to tighten noose around such loan apps. A high-level meeting in Delhi under the chairmanship of Union Minister Rajeev Chandrasekhar had previously discussed the issue. In a meeting attended by Reserve Bank and Finance IT Ministry officials, the officials explained the existing restrictions on apps. The government is considering steps including releasing a list of approved apps.
Over Rs 100 crore has allegedly been embezzled from Kerala through lending applications, according to information gathered from complaints the Kerala police's cybercrime investigation squad has received over the last few years. 
A Palakkad housewife was intimidated by the online loan mafia, threatening to demand repayment for a loan she had not taken out. When she refused to pay the amount, the racketeers circulated her morphed obscene pictures among people in her phone contact list, including her daughter.
A man from Wayanad, identified as Ajayan, was found hanging at his residence at Arimula estate. According to reports, he had taken money from an online app and threatened to repay the money by sending a morphed picture of him on his phone. His relatives also said that he was facing financial burdens.
According to reports, enormous sums of money are daily sent via loan apps to China. The offenders enlist Indians to make phone calls and upload the loan applications to the Google Play Store. 
Last Updated Nov 15, 2023, 12:29 PM IST