Kerala will go ahead with SSLC, Plus 2 exams under strict guidelines
Kerala health minister KK Shailaja had issued guidelines to conduct pending examinations which will be strictly adhered to as students will undertake SSLC/Plus2 exams during the COVID-19 pandemic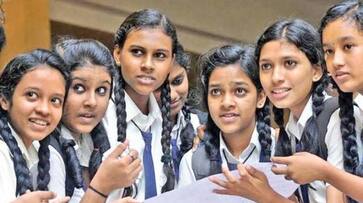 Thiruvananthapuram: Kerala education department has decided to go ahead with the pending SSLC/Plus 2 exams as per schedule starting from May 26. Guidelines regarding it were issued by health minister KK Shailaja, well in advance. The guidelines were finalised after considering inputs from the department of education and a committee of experts.
The guidelines are given below
1. Students from Lakshadweep as well as those in quarantine have to inform schools in advance, and special exam centres/rooms will be arranged for them.
2. The number of students, number of classrooms, the seat arrangement, transport arrangement of the students etc have to be included in the micro plans made by the school authorities.
3. The schools must deploy two field-level healthcare workers, one male and one female, in the centres. These workers must go through the micro plan before exam day.
4. Health workers must arrange for sanitation of the premises.
5. The invigilators, management, staff etc must be trained by the health workers about conducting the exam under the special conditions necessitated due to the COVID-19 crisis.
6. The rooms must have good air circulation and ventilation, but the exams must not be held in air-conditioned halls.
7. Social distancing must be maintained, and sanitisers must be provided. The hygiene of hands must be maintained. All students and invigilators must wear triple-layered masks. The seats must be 1.5 metres apart.
All the other instructions are part of the written communication handed over to the schools by the minister. 
Last Updated May 24, 2020, 11:19 AM IST