Kerala: Two migrant workers found dead in Muvattupuzha; police confirms murder
Two migrants were found dead in Muvattupuzha on Sunday. The Ernakulam police have confirmed the death as the murder.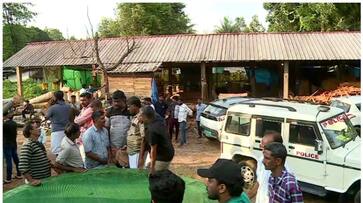 Muvattupuzha: Two migrant workers from Assam were found dead in Muvattupuzha, Ernakulam, on Sunday evening. The workers of the wood mill were found dead with neck injuries. The deceased have been identified as Mohantho and Dipankar Basuma, natives of Assam.
The dead bodies were bleeding with deep cuts on their necks. The wife of one of the deceased called on his phone. She then informed the mill owner by sensing that something had happened. The mill owner instructed Shabab, an employee, to go and check on both workers. Shabab saw both of them lying covered in blankets with blood.
During the police investigation, it is revealed that the third person in the room is Gopal, a native of Odisha is suspected to have committed the crime. The police informed that he was absconding and that a search had been started. The initial conclusion of the police is that both of them may have been killed by cutting their necks while they were sleeping. 
Meanwhile, the police confirmed the deaths of non-state workers as murder. The mobile phones of both workers are missing. The dog squad reached the spot, and the investigation is in process.
Last Updated Nov 6, 2023, 11:36 AM IST