Kerala to observe May 31 as 'Cleaning Day'
With the state gradually picking the number of positive cases with each passing day, Kerala CM Pinarayi Vijayan has appealed to the masses to observe a cleaning drive on May 31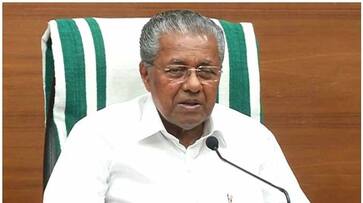 Trivandrum: Kerala chief minister Pinarayi Vijayan urged Keralites to observe Sunday (May 31) as 'Cleaning Day'. He appealed to one and all to spend the day by cleaning their homes and courtyards. 
This suggestion was raised in an All Party meeting held to discuss the COVID response. CM Vijayan said that the suggestion seemed fair to him and hence he was prepared to adapt it. The cleansing drive is intended to flush out all the unhealthy situations from the living areas and brace up to tackle the rainy season ahead. 
He also urged the local self-governance departments to take up public areas cleaning drive. He called for unity of the people of Kerala to overcome the crisis induced by the coronavirus pandemic. 
CM Vijayan has appealed to all parties to work on a common front to address the public issue of conquering the disease.
In Kerala the number of COVID cases is gradually picking up with the influx of people returning from the Gulf countries and North India. 
Chief minister Pinarayi Vijayan and health minister KK Shailaja have intimated the public that the number of COVID positive cases will increase from this point.
 
Last Updated May 28, 2020, 11:14 AM IST