Kerala reports 67 new COVID-19 cases, the biggest daily-spike yet
Kerala was first in the country to report a COVID-19 case in January after a medical student returned from China's Wuhan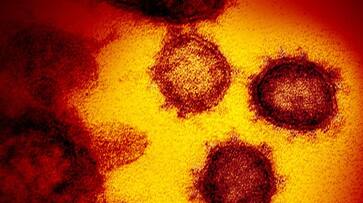 Thiruvananthapuram: Kerala reported 67 new COVID-19 cases, its biggest spike in a day, on Tuesday, while 10 tested negative.
Out of the new cases, 29 are from Palakkad district, 8 are from Kannur, 6 are from Kottayam, 5 each are from Malappuram and Ernakulam, 4 each are from Thrissur and Kollam, 3 each are from Kasaragod and Alappuzha districts. Out of the 67 coronavirus positive cases, 27 had returned from abroad. 33 had returned from other states.
Till date, 963 persons have been confirmed with the disease, out of which 415 are under treatment while 542 have recovered.
Meanwhile,  a 62-year-old woman died at the Kozhikode Medical College Hospital on Monday night due to coronavirus.
They said the woman, a resident of Kannur, was a paralytic and was suffering from many other ailments. Her husband, who works in a market in Thalassery, has also tested positive. The source of infection is not yet traced.
Last Updated May 26, 2020, 7:09 PM IST