Kerala: Police books case against Mahila Congress leader's husband for deceiving family of Aluva rape victim
The family of the 5-year-old girl who was killed in Aluva was financially cheated by a member of the Mahila Congress leader's husband Muneer. The Aluva East Police registered the case under sections IPC 406 and IPC 420, Breach of Trust and Fraud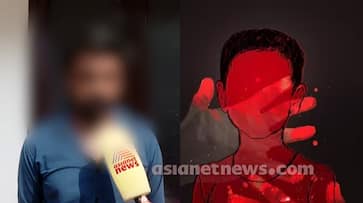 Kochi: The family of the 5-year-old girl who was killed in Aluva was financially cheated by a member of the Mahila Congress leader's husband Muneer on Thursday. The Aluva East Police registered the case under sections IPC 406 and IPC 420, Breach of Trust and Fraud. Though the child's father said that there was no complaint, the police visited the house yesterday and took his statement. Haseena, the general secretary of Mahila Congress, was suspended on Thursday.
Also read: Kerala: Mahila Congress leader suspended after husband allegedly extorts money from Aluva victim's family
The parents of the victim in the Aluva rape and murder case were tricked by Muneer, who deceived them of Rs 1.2 lakh. According to reports, Muneer claimed to be securing an advance rent amount for a new house the family was moving to and took Rs 20,000 from them. Afterward, Muneer managed to get an additional Rs 20,000 from the local MLA Anwar Sadath, persuading him that he had used his own earnings to cover the advance amount for the house rent. Following this, he proceeded to take Rs 80,000 from the migrant family, claiming it was for buying furniture and other household appliances for their newly rented house.
The victim's father informed the media that Muneer, who was familiar with Hindi, collaborated with him to steal Rs 1,20,000 from the account. It was revealed that from August 5th to 10th, Muneer withdrew twenty thousand rupees each day during this period. However, Muneer, the husband of Haseena returned the entire amount on Thursday following the controversy.
The family alleged that after realising that the incident was a hoax, they approached leaders, including Anwar Sadat, however, no action was taken. When the incident came out through the media, Muneer called the father and asked him to tell the media that the news was fake. However, he denied the demand. After the controversy, Muneer gave the entire amount back.
MLA Anwar Sadath responded to the situation by stating that the matter had been brought to his attention, and Muneer was the first person to be implicated in the case.
The district leadership announced that Haseena Muneer has been suspended from the post of Mahila Congress general secretary as the incident became embarrassing.
Last Updated Nov 17, 2023, 11:10 AM IST