Kerala: POCSO case accused wins Youth Congress election in Thiruvananthapuram?
Amid a severe backlash against the Youth Congress for the alleged use of fake ID Cards for election, it has now come to light that a POCSO case accused Jyothish was among those who won the Youth Congress elections.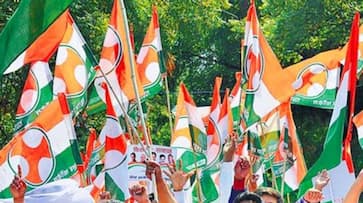 Thiruvananthapuram: According to the latest report, an accused in a POCSO case was among those who won the Youth Congress elections across Kerala. Jyotish who won as president of the Vellanadu constituency is accused in the POCSO case. He was arrested and jailed for sexually assaulting a minor girl. A chargesheet in connection with the case has been submitted to the Nedumangad court. 
This comes amid a severe backlash against Congress which has been alleged of using fake election ID cards in organisational elections. 
Youth Congress election: Fake ID Cards become a political headache
The Youth Congress election is heading for a big controversy. The police have already registered a case for voting by making fake election cards widely. The police have decided to conduct an investigation focusing on the software used for creating bogus ID Cards.  Police will also send notices to Youth Congress leaders to appear for questioning.
The police are receiving information about the faker from the Youth Congress itself, which is fuming with discontent after the elections. The investigation team also believes that if the statements of those who filed the complaint are taken, they will get crucial information. There are many hurdles in front of the police to prove the complaint of voting by making a fake identity card. Voting was done through the application 'With IYC'. It is the Indian Youth Congress' official smartphone App.
All fake cards have the same number. In order to get the information of those who voted using these cards, the agency that conducted the election will have to hand over the information on their servers to the police.
Last Updated Nov 20, 2023, 10:21 PM IST