Kerala: Karipur airport to resume full-time operations from October 28
The Karipur airport will begin full-time service on October 28 as there were restrictions placed for the recarpeting of the runway for the last eight months.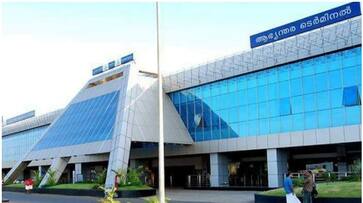 Kozhikode: With the completion of runway re-carpeting, full-time service will resume at Karipur Airport in Kozhikode from October 28. Due to the re-carpeting works, the airport operated only during the day. As the airport prepared to recarpet its runway, daytime aircraft operations at Calicut International Airport in Karipur were rescheduled for eight months starting in January.
At Karipur Airport the re-carpeting of the runway began in January. The hours of the airport's services were scheduled for the night unlike the usual daytime from 10 am to 6 pm since the work began. After the grading and runway recarpeting were finished, it was decided to begin the full-time service. The 24-hour service will begin on October 28. Regarding this, the airlines have been informed. The airline's winter schedules will also change as a result of this.
The re-carpeting of the runway, which began in January, was finished in June, but it took longer to grade the sides and level them with soil and sand. The absence of soil was the main issue. This work took longer once it started to rain. The last several days have seen the completion of all these projects. There has been a call for quick authorization for large aircraft to land at Karipur.
 
Last Updated Oct 20, 2023, 11:55 AM IST