Kerala HC questions state over COVID-19 patients' data being shared with US-based tech Sprinklr
After the Kerala high court on Tuesday asked the state government to file its reply by April 24 on a plea seeking to quash its contract with the US-based firm, the state appointed a two-member committee to examine the matter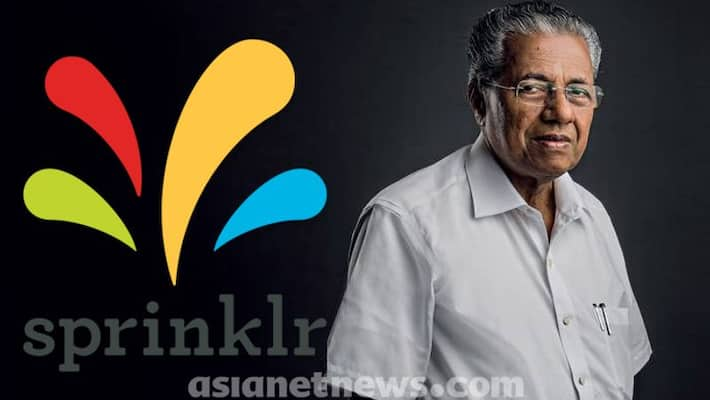 Thiruvananthapuram: Kerala high court on April 21 heard a plea regarding the state government's contract with US-based tech firm Sprinklr. The firm aims at analysing data based on people under surveillance in the state due to coronavirus. 
The HC raised questions and asked the government to respond by April 24.
Also read: Nearly 20 COVID-19 patients in Gujarat on ventilator support
The Congress-led opposition in the state has unleashed an attack on the ruling Left - specially chief minister Pinarayi Vijayan - over the government's contract which includes details of around 1.75 lakh people from the state. The opposition also raised concerns on how the contract was signed without cabinet approval or nod from the law ministry.
The court questioned the state on why sanctions were not sought from the law department before the contract was signed with the foreign firm, since it involves details of citizens. It also sought a response over the appointment of a foreign firm, instead of the government's Information Technology agencies who are doing the required data analysis.
The state government's counsel however said the data collected did not constitute sensitive personal information even as the 2-judge bench stressed that data confidentiality is of utmost importance in the present world.
Meanwhile, the Kerala government has constituted a two-member committee to examine whether the privacy of personal and sensitive data of COVID-19 patients from the state has been protected under an agreement entered by it with a US-based IT firm. The panel headed by former special IT secretary M Madhavan Nambiar and former health secretary Rajeev Sadanandan, will also ascertain whether adequate procedures were followed while finalising the arrangements with the private company, Sprinklr.
Also read:Fact check: Can air conditioners spread coronavirus?
The committee will also examine whether deviations, if any, are fair, justified and reasonable considering the extraordinary and critical situation faced by the state.
 
Last Updated Apr 22, 2020, 1:03 PM IST