Kerala Governor Arif Mohammad Khan jumps to the defence of PM Modi, invokes Mahatma Gandhi to defend Citizenship law
In what comes as a slap on the face of the Congress, Kerala Governor and a former Union minister in Rajiv Gandhi's cabinet Arif Mohammad Khan has jumped to the defence of PM Narendra Modi, taking the support of Mahatma Gandhi's statement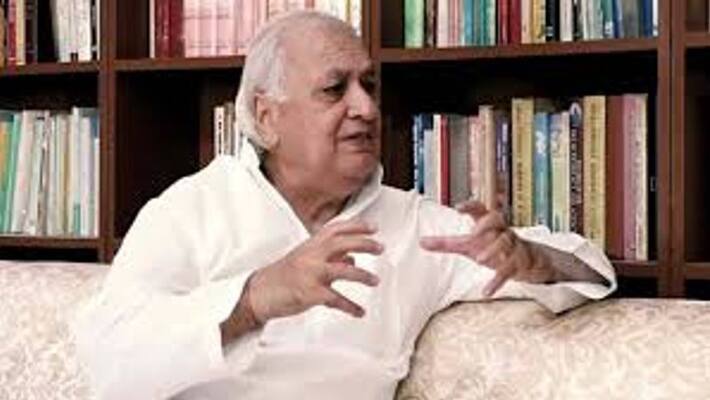 Bengaluru: Kerala Governor Arif Mohammad Khan has criticised the Congress for its anti-CAA stance. The Kerala Governor said that former PM Jawaharlal Nehru had promised right to citizenship to minorities in Pakistan. Incidentally, he also mentioned that incumbent chief minister of Rajasthan, Ashok Gehlot had in the past sought rights for refugees who had come to India.
He also invoked Mahatma Gandhiji who was of the opinion that both Hindus and Sikhs in Pakistan had the right to come and live in India if at all they felt it was not possible for them to live in Pakistan.
The Citizenship Amendment Act (CAA) enacted by the Indian Parliament seeks to give citizenship to non-Muslims of Pakistan, Afghanistan and Bangladesh. The foundation of this Act is based on religious persecution of these minorities for decades together. However, the opposition, chiefly the Congress has been up in arms against the Indian government for the Act, saying it discriminates against the Muslims of the three countries.
Protests are being carried out across the country against the Act. But in the name of protests, vandalism, arson, hooliganism are on display.
Incidentally, in his speech at the Ramlila Maidan in New Delhi, PM Narendra Modi also echoed the Kerala Governor's views on the matter. The PM too invoked Mahatma Gandhi and his observations on the need to grant citizenship to Hindus and Sikhs and tore into the opposition for spreading lies and misinformation.
The PM also did not miss out to mention the names of former PM Manmohan Singh, Assam former CM Tarun Gogoi, Rajasthan CM Ashok Gehlot (just like the Kerala Governor) who had vociferously sought the bill.
  
Incidentally, the Kerala Governor was also a minister in the Rajiv Gandhi cabinet.  
 
Last Updated Dec 22, 2019, 5:34 PM IST