Kerala decides to open toddy shops from May 13
The chief minister stated that BEVCO outlets will continue to remain shut until the lockdown is lifted after May 17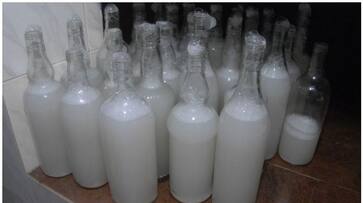 Thiruvananthapuram: Kerala CM Pinarayi Vijayan announced today during his press meet, that toddy shops in the state may reopen from May 13. Toddy extraction workers were already given permission to work on coconut trees to produce toddy.
The chief minister reiterated today that the state does not intend to introduce a total liquor ban on the state. But, considering safety reasons and chance of breaches in social distancing norms, the BEVCO outlets in the state will only be opened after the lockdown is lifted after May 17. The state had opted not to open the liquor outlets despite many other states choosing to serve liquor. The CM explained the decision by saying that the state did not want to put more burden on the already strained police and administration.
The chief minister also said that the state wants to avoid the extraordinary rush created due to the liquor shops as in other states. The CM said that the state is considering options for the online delivery of liquor in the state. The state has given the nod for toddy workers to go ahead considering their livelihood.  
Last Updated May 6, 2020, 7:37 PM IST