Kerala: Congress slams Kerala govt over extravagant Keraleeyam amid financial crisis in state
Opposition leader V D Satheesan claimed the Kerala government for implementing Keraleeyam with much fanfare during the financial crisis. Meanwhile, the Keraleeyam witnessed the best opening ceremony in the history of Kerala on November 1.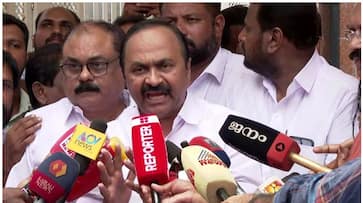 Thiruvananthapuram: Opposition leader V. D. Satheesan slammed the Kerala government for the Keraleeyam program implemented with much fanfare by the government. He claimed that the government lacks conscience as every department is in debt, and the state is trapped in debt, with an immediate burden of around Rs 40,000 crore. According to Satheesan, the Keraleeyam program is a financial burden, and the younger generation is unhappy with the government.
Meanwhile, Education Minister V. Sivankutty claimed that Keraleeyam witnessed the best opening ceremony in the history of Kerala on November 1. Thousands of people gathered and visited the festival.
Meanwhile, the Finance Minister of Kerala, K. N. Balagopal, has denied allegations that the state is being wasteful by running the Keraleeyam program during the financial crisis.  He believes the program is an investment in Kerala's future and a way to showcase the state's growth and achievements to the world, branding unique products and development progress.
About Rs 4 crore has been allotted only for the promotion of the large event. From setting up media centers to artificial intelligence avatars, a huge promotion has been prepared. It includes Rs 2 lakh for a counter, Rs 2 lakh for a computer, internet services for Rs 25,000, and accommodation and food for those sitting in the media centre can cost around Rs 11 lakh. For the National and Inter-National Media Desk and associated operations, an additional Rs 3 lakh has been allocated. The Kerala campaign has received funding through a number of channels, such as online competitions, out-of-box initiatives, and outdoor advertising.
The motto of this grand event is to highlight the remarkable achievements and awards that have shaped Kerala's history. The celebration that will be organised in the capital city, Thiruvananthapuram, is expected to be a memorable spectacle for both residents and visitors.
It is hoped that "Keraleeyam " will become an annual tradition, uniting people in the celebration of Kerala's heritage and achievements. 
Last Updated Nov 2, 2023, 5:00 PM IST