Kerala CM Pinarayi Vijayan receives death threat warning him to refrain from criticising PFI, SDPI
Apart from Kerala CM Pinarayi Vijayan, state secretary of youth wing AA Rahim and CPI(M) leader P Jayarajan too have received threat letters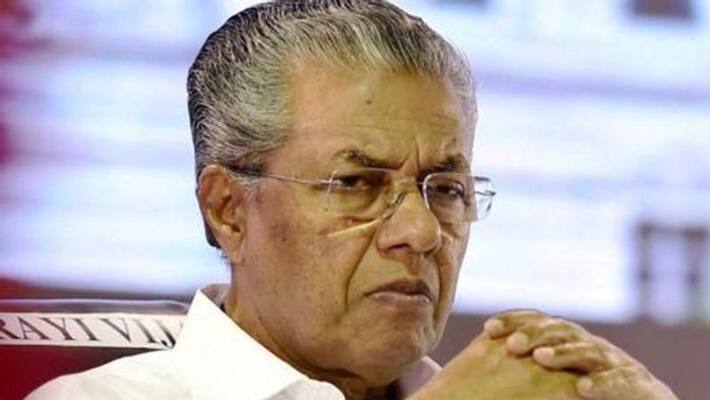 Thiruvananthapuram: A letter threatening to eliminate Kerala chief minister Pinarayi Vijayan has been received, the ruling CPM said on Wednesday.  
A letter to the state office of the CPM youth wing said that Vijayan would be eliminated along with state secretary of the youth wing AA Rahim.
Rahim received the letter on March 3 to the office address of DYFI (Democratic Youth Federation of India) in Thiruvananthapuram.
While filing a complaint, Rahim said, "The letter states that Pinarayi should stop criticising outfits like PFI (Popular Front of India) and SDPI (Socialist Democratic Party of India). If he did, he would be hacked to death."
The letter uses abusive language against Rahim as well as the chief minister.
Meanwhile, a probe has begun as the city police commissioner Balram Kumar Upadhyay said the letter has been sent to the museum police station for necessary action and enquiry.
"The letter was addressed to the DYFI state leader and not to the chief minister's office. We have forwarded the letter to museum police station for taking necessary action and enquiry," he told PTI.
The chief minister had last month cautioned against the infiltration of members of extremist outfits in the protests over CAA in the state and said the Left government would not allow any attempt to create communal disharmony in the society.
Coming down on the Social Democratic Party of India (SDPI), the chief minister had said such "extremists" groups were trying to divide people and create law and order issues in some places under the garb of protests.
Last Updated Mar 5, 2020, 1:15 PM IST