Kerala: City council passes resolution for changing Ernakulam Railway Station name
The city corporation moved a resolution requesting the government to take measures to change the name of Ernakulam junction railway station after King, Rajarshi Ramavarman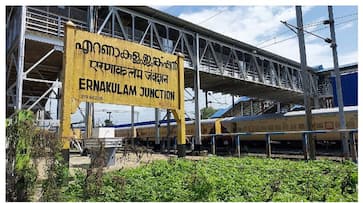 Kochi: The city corporation moved a resolution requesting the government to take measures to change the name of Ernakulam junction railway station after King, Rajarshi Rama Varma, who was the Maharaja of Kochi. A demand was raised in the Kochi Municipal Assembly, and a resolution was passed. Mayor Anil Kumar said that Rajarshi Rama Varma was the one who made the railway construction from Shoranur to Ernakulam a reality. The municipality will request that the central and state governments and the Indian Railways respect the name change.
Meanwhile, Congress came against the resolution of the Kochi Municipality after the king. The Congress accused the left of not following the BJP's path of changing names.
Meanwhile, the ongoing redevelopment of Ernakulam South railway station (Junction) has brought about some changes. The existing station building will be demolished to make way for a new main station building at the western entrance. Consequently, ticket counters are being relocated to the existing reservation office complex. Vehicle parking is also being shifted. Two-wheeler parking will now be available beneath the Metro viaduct between Metro pillars No. 744 to 750 and the vacant area opposite Metro pillars No. 748A to 750, starting on Saturday.
Car parking options include the Alappuzha side, in front of railway quarters (Entry: Metro pillar no. 747), and behind the Railway Claims Tribunal Office (Entry: Metro pillar no. 751A). Starting Monday, the exit route will be via Kalathiparambu Road (Shalimar Hotel Road).
Last Updated Oct 10, 2023, 10:22 AM IST