Kerala breathes another sigh of relief with no COVID-19 cases reported; 8 districts coronavirus free
Chief minister Pinarayi Vijayan stated that Kerala has only about 30 COVID-19 patients left to recover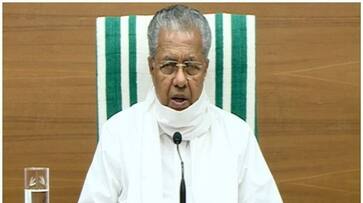 Thiruvananthapuram: Today is another day of relief for the state. Eight districts turned COVID-19 free today. Kozhikode, Malappuram, Ernakulam, Thrissur, Kottayam, Alappuzha, Pathanamthitta, Thiruvananthapuram are the districts which were announced COVID-19 free from today. The state has COVID-19 positive patients only in six districts. Out of these six districts, Kannur with 18 patients has the maximum number of cases.
No fresh cases were reported again. Seven people tested negative for COVID-19. There is a considerable decrease in the patients under observation. Kottayam witnessed the biggest improvement with six patients testing negative today. One patient from Pathanamthitta also recovered today. That cleared those two districts off the COVID charts. Now, the state has only 30 more COVID-19 patients left to recover, said chief minister Pinarayi Vijayan in his daily press meet.
The lockdown restrictions will continue as it is right now. Liquor shops will remain closed, so will the salons. Toddy shops may be opened from May 13. There is a big exodus of NRIs expected to arrive in Kerala over the next week. Arrangement for quarantining those arriving from tomorrow have been made by local administration.  
Last Updated May 6, 2020, 7:21 PM IST