Kerala Assembly passes unanimous resolution against awarding airport contract to Adani
The Kerala Assembly on August 24 unanimously passed a resolution urging the Centre not to lease out the Thiruvananthapuram international airport to Adani Enterprises.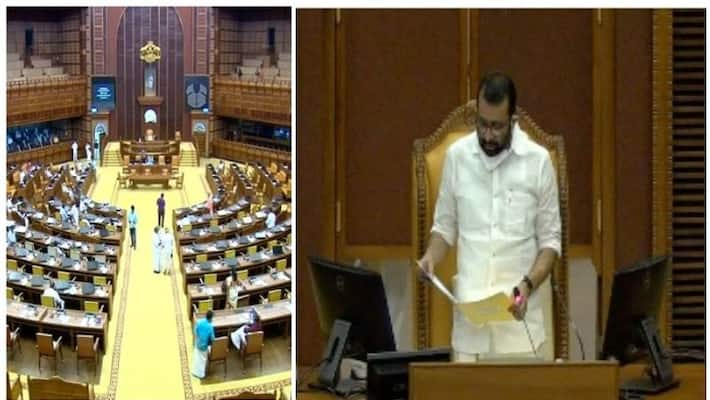 Thiruvananthapuram: Kerala Assembly on August 24 passed a unanimous resolution urging the withdrawal of Union Cabinet's decision to lease out the international airport to Adani Enterprises Ltd.
Chief minister Pinarayi Vijayan, while moving the resolution said the Centre should re-examine its decision and that the operation and management of the airport be handed over to the Special Purpose Vehicle (SPV) in which the state government has a stake.
Despite the state government agreeing to give the amount quoted by Adani Enterprises, the Centre's decision to privatise the airport cannot be justified, he added.
Ramesh Chennithala, opposition leader supported the resolution against privatisation of the airport. He slammed the government saying it had "double standards" on the issue.
On August 19, the Union Cabinet approved the proposal for leasing out airports at Jaipur, Guwahati and Thiruvananthapuram through public-private partnership (PPP).
Union environment minister Prakash Javadekar said the Cabinet has approved the proposal for leasing out Jaipur, Guwahati, Thiruvananthapuram airports through the PPP model.
According to reports, Adani Enterprises had won the rights to run six airports, which are  Lucknow, Mangaluru, Ahmedabad, Jaipur, Thiruvananthapuram, and Guwahati -- through PPP model  after a competitive bidding process in February 2019.
Adani Enterprises had signed the concessionaire agreement with Airports Authority of India (AAI) for three airports - Ahmedabad, Mangaluru and Lucknow - on February 14, 2020.
Last Updated Aug 24, 2020, 6:46 PM IST