Karnataka: Why BJP is betting big on Saravana in Shivajinagar
As Roshan Baig is considering contesting the upcoming bypolls independently from Shivajinagar, the BJP is betting its money on Saravana, a former corporator, as the saffron party feels the minority votes will get split and help him win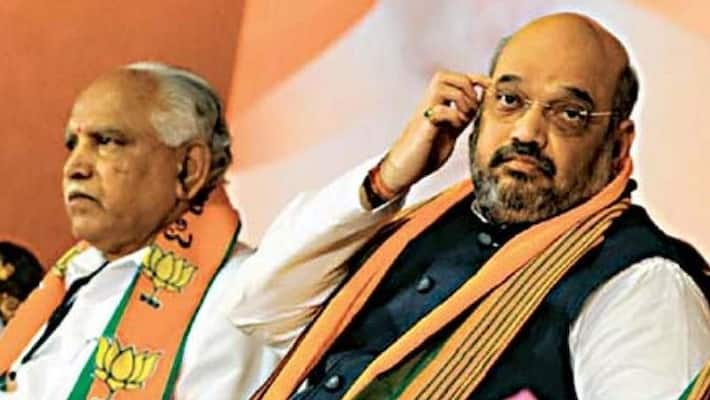 Bengaluru: One of the seventeen disqualified Congress legislators from Shivajinagar Roshan Baig is considering contesting the bypolls as an independent after BJP refused to accommodate him in the party.
The leader is still in talks with his supporters and will take a final call soon.
Surprisingly, on Thursday BJP declared former corporator M M Saravana as its candidate. Many had thought it would field BJP's veteran Katta Subramanya Naidu.
Reports are rife that Roshan Baig's candidacy was not considered because of his alleged involvement in the IMA Ponzi scam.
Congress is expected to name a Muslim candidate, while JD(S) has already fielded Tanveer Pasha from Shivajinagar constituency. BJP believes a split in votes might benefit Saravana in the race.
BJP MLC Lehar Singh said, "The votes of minorities might get split among Baig, Congress and JD(S) candidates. This could work in BJP's favour."  
Though chief minister BS Yediyurappa wanted Roshan Baig to be given a BJP ticket, the high command seems not to be interested in it.  
During a campaign for the 2018 Assembly elections in Karnataka, Prime Minister Narendra Modi had targeted Roshan Baig along with NA Harris and KJ George and had called them the 'infamous trio' who defamed Bengaluru.   
So the BJP top brass feels that by including Roshan Baig in the party, it would only be ending up giving a lot of scope for its detractors to point fingers at it.
Last Updated Nov 16, 2019, 1:10 PM IST