Karnataka: War of words continues as BJP, Congress spar over disqualified MLAs contesting by-polls
Siddaramaiah calls BS Yediyurappa an unfit CM, BJP lashes out at Siddaramaiah and says he is indulging in cheap and vendetta politics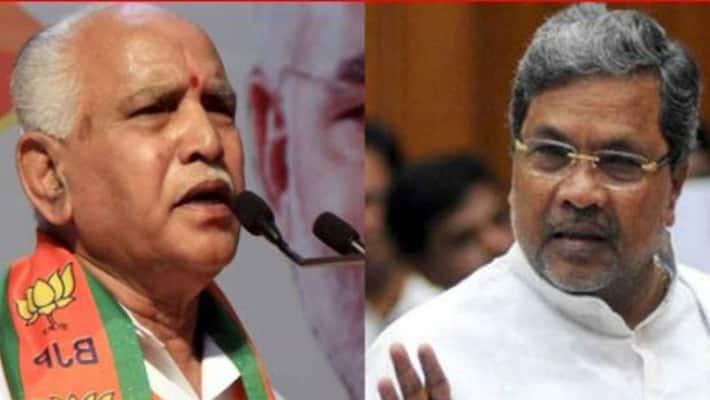 Mysuru: Leader of opposition in the Karnataka Assembly Siddaramaiah lambasted chief minister BS Yediyurappa on Saturday (Nov 16) for allegedly not honouring model code of conduct.
 He said, "Being a chief minister, Yediyurappa has violated model code of conduct and he has no moral right to continue as the chief minister."
He also claimed that BJP is full of corruption and resorts to malpractices and their wrongdoings have been brought to light.
"The BJP is involved in election malpractices. Sarees seized by the police in Mysuru, is an example for it, Siddaramaiah said.
Siddaramaiah claimed that the BJP government has to face trouble after by-polls for 15 Assembly segments as the saffron party will not win eight seats. He also took a dig at the disqualified MLAs who joined BJP and are contesting by-polls.
Siddaramaiah said, "They (the disqualified MLAs) have not sacrificed anything for the welfare of the state. They resigned as MLAs due to their selfishness."
However, BJP spokesperson Tejaswini Gowda refuted the allegations and in return hit out at Siddaramaiah saying he is involved in cheap politics by making such statements.
"The most important thing is that the Supreme Court allowed the disqualified MLAs to contest bypolls. Hence there is nothing wrong with what our chief minister BS Yediyurappa said. No one can curtail or bar them from contesting and winning if people show faith in them. The people and our party know the pros and cons of what will happen if the disqualified MLAs win the by-polls. It is left to our party and statesman like BS Yediyurappa to take a call if the disqualified MLAs win the polls and are given a cabinet berth. Siddaramaiah is indulging in vendetta politics and is making such cheap statements", said Tejaswini Gowda.   
Last Updated Nov 16, 2019, 2:46 PM IST