Karnataka to sell Bengaluru housing sites to raise funds
Karnataka government has decided to sell 12,000 corner sites in Bengaluru to raise funds for development works at a time when the economy has taken a hit due to coronavirus lockdown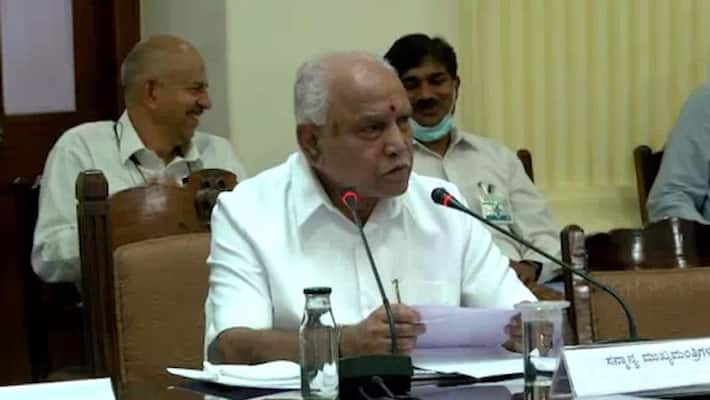 Bengaluru:
With the coronavirus pandemic and subsequent 21-day lockdown triggering a financial crisis, cash-starved Karnataka has decided to auction 12,000 housing sites to raise funds, according to chief minister BS Yediyurappa on Monday.
"The government will auction 12,000 corner sites, lying idle in Bengaluru, to raise funds for development works," Yediyurappa said after a meeting with ministers and officials here.
Yediyurappa also holds the portfolio of Bengaluru development.
The meeting explored ways and means to mobilise resources for funding various schemes, announced in the Budget for 2020-21 on March 5 and passed in the Assembly on March 24.
Also read:  Karnataka CM appreciates decision on lockdown extension
"The state government will also be able to mobilise funds from stamp duty and penalty by regularising unauthorised houses and buildings after a speedy disposal of cases pending in the high court and the Supreme Court," said the chief minister.
"The meeting also decided to amend the law to allow sale of vacant sites/plots in private and cooperative housing societies for constructing homes or flats and raise funds from their registration fee, including stamp duty," said Yediyurappa.
"Corner and vacant sites in towns across the state under the State Urban Development Authority will also be auctioned to raise funds for post-Covid expenses to restore normalcy," the chief minister said.
The meeting also decided to use Rs 1,000 crore with the state-run Rajiv Gandhi Health University to modernise all state-run hospitals to improve services.
The state government has decided to distribute free milk for one week to the needy, including daily wagers, street vendors and construction workers.
As lakhs of farmers and growers of fruits and vegetables are reeling under the lockdown, Yeddiyrappa urged sugar mills for early release of Rs 2,834 crore dues to cane growers.
"The state government has released Rs 45 crore compensation for paddy crop loss in Raichur and Koppal districts in the state's northern region due to hailstorm, winds and unseasonal rains," Yediyurappa said. 
Last Updated Apr 14, 2020, 6:20 PM IST