Karnataka shocker! 17-year-old minor gang-raped in Mandya, POCSO case filed
In Mandya, Karnataka, a 17-year-old fell victim to a gang rape by classmates, prompting swift police action. The assault, recorded and used for blackmail, led to arrests of three accused individuals, facing charges under POCSO and other relevant sections. Authorities aim for justice and accountability in this distressing incident.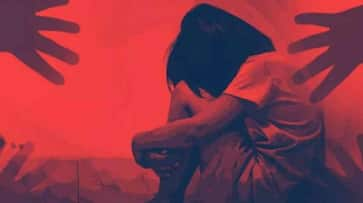 A shocking incident has come to the limelight in Karnataka's Mandya, where a 17-year-old minor fell victim to a gang rape perpetrated by three individuals. The incident, which took place under the jurisdiction of the Maddur town police station, involved a horrific assault on the minor.
The perpetrators, in which one of the accused is suspected to be a classmate of the victim, were detained and interrogated by the authorities. The heinous act was further compounded by the creation of a video recording of the assault, which later circulated widely after going viral.

Aluva rape and murder case: Court to pronounce quantum of punishment on November 14
The Maddur station police responded swiftly, registering a case based on the parents' complaint. As a result, three accused individuals—A1 Puneetha, A2 Manjunath, and A3 Siddaraj, all hailing from Maddur taluk—were arrested in connection with the incident. The assault took place on November 4 at a lodge in Maddur, where the horrendous crime occurred.

Kerala: Man sentenced to 32 years imprisonment for sexually assaulting minor boy in Kasaragod
During the assault, a video of the rape was recorded. Later, the perpetrators sent the video to the minor's mobile phone, using it to threaten and blackmail the victim repeatedly. The distressing ordeal came to light when the victim confessed to their parents, prompting legal action to be taken against the accused.

The case has been filed under serious charges, including rape, POCSO (Protection of Children from Sexual Offenses Act), and relevant sections related to atrocity. The swift action by the authorities signifies a robust response to such reprehensible acts, aiming to ensure justice for the victim and hold the perpetrators accountable.
Last Updated Nov 10, 2023, 12:36 PM IST