Karnataka: Roshan Baig to refrain from contesting by-polls
Former minister and disqualified MLA Roshan Baig will refrain from contesting the upcoming by-polls on December 5. The decision comes after the BJP denied him a ticket to contest from Shivajinagar.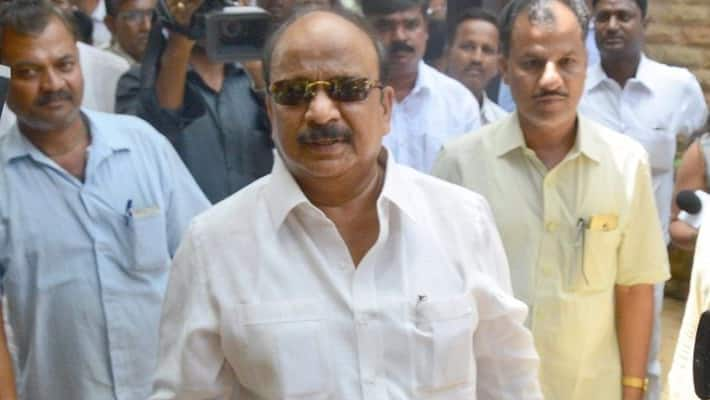 Bengaluru: Former minister and disqualified MLA R Roshan Baig, who was denied admission into the saffron party, has decided not to contest the by-polls from Shivajinagar. The minority leader on Monday made the decision not to contest by-polls and remain neutral. Roshan Baig, who remained undefeated in all Assembly elections, was denied entry into the BJP because of his alleged involvement in the IMA Ponzi scam and his links with IMA scam kingpin Mansoor Khan.
Earlier, reports were rife that Roshan Baig would contest by-polls as an independent candidate. It is said that based on feedback, the former minister decided not to contest the upcoming by-polls.
Sources close to Baig said he was wary of contesting as an Independent if the Congress fields a Muslim candidate. "Following the Ayodhya verdict, there may be consolidation of Hindu votes by the BJP and Muslim votes may go in favour of the Congress candidate. So, he is not too sure if he stands a chance of emerging victorious if he contests as an Independent," a source said.
Roshan Baig was disqualified along with 16 other MLAs from both Congress and JD(S) parties after tendering their resignations to then speaker Ramesh Kumar. 16 of them joined the BJP while Roshan Baig did not join any party.
Karnataka will go to polls on December 5 for the seats that were vacated when the rebel Congress-JD(S) MLAs were disqualified. Their disqualification toppled the coalition government and paved the way for the BJP to come to power with BS Yediyurappa as their chief.
Well, now it's a battle where the old warhorse has taken a back seat and speculations are rife that he will lend his support to BJP candidate M Saravana.  
Last Updated Nov 18, 2019, 6:37 PM IST