Karnataka Rajya Sabha by-election: BJP favours ex-Congressman, grants ticket to Ramamurthy
Former IPS officer Ramamurthy resigned as Rajya Sabha member from the Congress on October 16. His term as RS member was supposed to end in June 2022.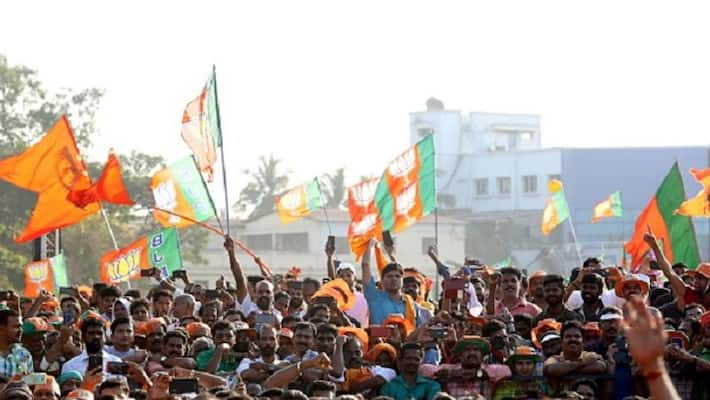 Bengaluru: Bharatiya Janata Party (BJP) has granted  ticket for Rajya Sabha by-election to ex-Congressman KC Ramamurthy.
KC Ramamurthy was elected as a Rajya Sabha member from the Congress. But recently, he quit from his position of Rajya Sabha member to join BJP on October 16 though his term was supposed to end in June 2022.
Former IPS officer Ramamurthy also resigned from the membership of Congress and joined BJP.
His resignation has led to Rajya Sabha member seat being vacant.  Thus Ramamurthy will be contesting for the post (from BJP) that is being left vacant because of his exit.
According to the numbers of BJP MLAs, it was easy for the party to nominate Ramamurthy. While it is not sure if JD(S) will field its candidate, Congress is expected to nominate its candidate soon.
Recently, BJP announced its list of candidates for by-elections to 15 Assembly constituencies. Tickets were given to former Congress and JD(S) MLAs who were disqualified by their respective parties, resulting in the fall of the Kumaraswamy-led government.
Assembly by-election is being held on December 5.
By-election for Rajya Sabha that is slated for December 12 is also being held in Uttar Pradesh. Arun Singh will contest from the BJP there.
For Rajya Sabha by-election, last date to file nominations is December 2. Nominations will be scrutinised by December 3 and last date to withdraw the nominations is December 5. Counting will take place on day of election (December 12), after the election ends at 4 pm.
Last Updated Nov 28, 2019, 3:40 PM IST