Karnataka politics: Is NA Haris using Rizwan Arshad to launch son Nalapad from Shivajinagar
With Rizwan Arshad winning from Shivajinagar and still a hot favourite to contest the next Lok Sabha elections in 2023, and the reign of Roshan Baig coming to an end, sources say, NA Haris will now look to launch his son Mohammed Nalapad. Nalapad was instrumental in mobilising youths in Tamil speaking pockets of Shivajinagar in the by-election to ensure Rizwan's victory.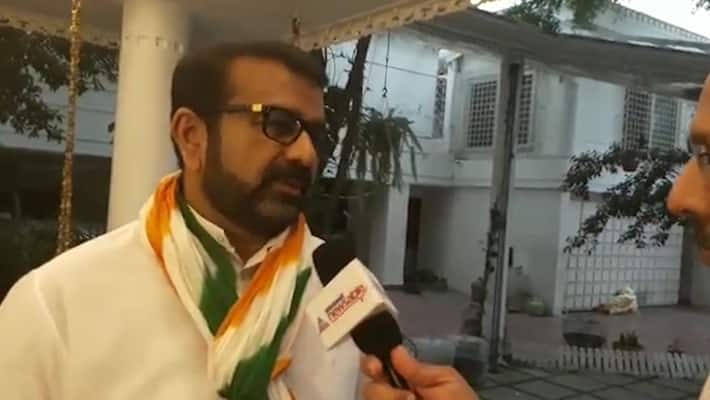 It may look an easy victory for Rizwan Arshad, who in the Karnataka by-election secured many sympathies after two Lok Sabha losses. According to sources, however, it is nothing but carefully crafted path to launch the son of another politician.
If sources are to be believed, three-time MLA and Congress leader NA Harris has been planning to launch his son Mohammed Nalapad from Shivajinagar as Rizwan Arshad is still a favourite for the Bengaluru Central Lok Sabha seat.
The Congress deputed MLA NA Harris and BZ Zameer Ahmed Khan to appeal to the Muslim community from Shivajinagar in the by-election. Although both these leaders were seen campaigning and working for Arshad, it was Nalapad's efforts that drew the Tamil speaking pockets of Shivajinagar.
Tamil speaking voters near Murphy Town, Bharathi Nagar, Ulsoor and Shivajinagar and youths were taken into confidence and made to work for Congress and vote.
When asked about the same and his aspiration to contest in future, Nalapad said, "Every politician aspires to grow, and I also am an aspirant. Now Rizwan sir is here and I don't think he will vacate the seat. Let's see how things change. Whether it is him or us, it is the same, we need Congress to win."
MLA NA Haris who says he worked as per the party's direction and took responsibility to ensure Congress wins from Shivajinagar seemed to be clueless about any such move to launch his son Nalapad.
He however said that all such decisions are left to party high command.
Last Updated Dec 11, 2019, 10:49 AM IST