Karnataka minister Ramesh Jarkiholi meeting with Devendra Fadnavis sparks speculation
Karnataka minister Ramesh Jarakiholi met Maharashtra BJP strongman and former chief minister Devendra Fadnavis in Mumbai on Thursday.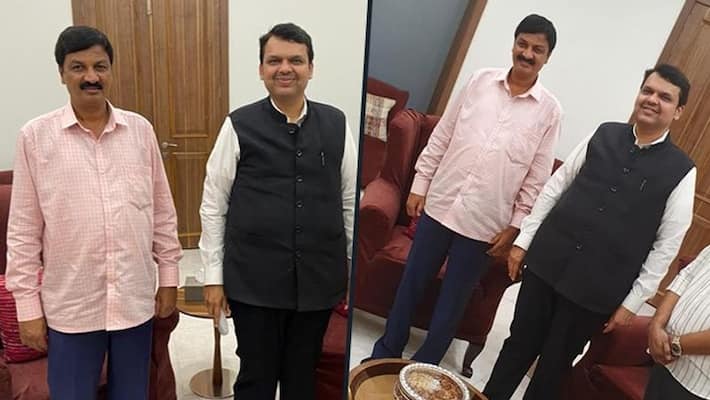 Mumbai: While Maharashtra is the worst-hit stated in the country in terms of coronavirus cases, it has also faced backlash for the way it has been handling the Sushant Singh Rajput death case.
Many have expressed disappointment over the functioning of the Uddhav Thackeray led Maharashtra government during the COVID-19 pandemic.
With all the eyes on the government functioning, Karnataka minister Ramesh Jarkiholi meeting BJP leader and former Maharashtra CM Devendra Fadnavis for the second time in the month has raised eyebrows.
According to sources, BJP may be engineering a repeat of the Karnataka government (Congress-JDS alliance) collapse in Maharashtra as Jarkiholi and Fadnavis held a meeting for over one hour.
Also read:   TRP scam: Mumbai Police chief issues clarification, says no vendetta against any channel
However, Ramesh Jarkiholi played down the meeting and said that he met the Maharashtra leader only to greet and thank him after he was elected as an MLA and there was nothing to speculate about.
Meanwhile, BJP national president JP Nadda addressing a meeting of the BJP Executive Committee in Maharashtra on Friday (October 9) said BJP would soon return to power with a majority in the state.
These developments have raised eyebrows as Ramesh Jarkiholi and Devendra Fadnavis' meeting has intrigued many minds in the political circle and only time will tell how the picture unfolds.
Last Updated Oct 9, 2020, 12:03 PM IST