Karnataka: IMD predicts weeklong rain in coastal and south interior parts of the state
Along with Assam, Kerala and Tamil Nadu, IMD further predicted fresh rainfall and thunderstorms in Karnataka throughout the week.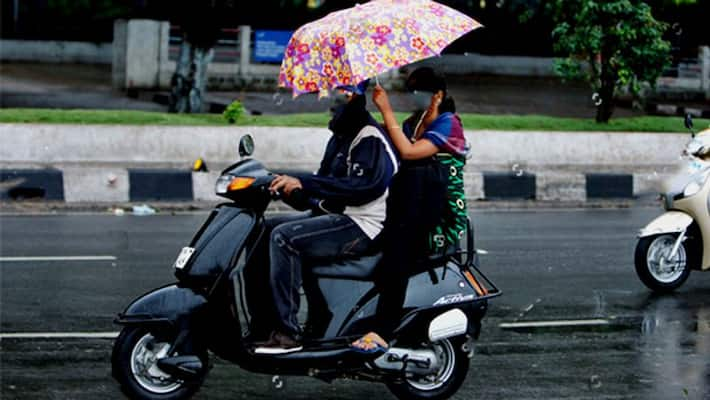 New Delhi: The Indian Meteorological Department (IMD) on Monday (August 31) predicted heavy rains in parts of north, north-east, and southern India.
Heavy rains with thunderstorms are expected especially in Assam, Kerala, Tamil Nadu and Karnataka.
After heavy rains and gusty winds were reported in Uttara Kannada's Karwar district since Saturday night (August 29), coastal and southern interior parts of Karnataka are expected to receive more rainfall with thunderstorms during the week.
"Rain and thunderstorms are very likely to occur at many places over coastal Karnataka and south interior Karnataka and at a few places over north interior Karnataka," IMD said.
According to IMD, widespread rainfall was predicted on August 31 in coastal Karnataka while widespread rainfall is predicted from September 1-4.
Also read:  HD Kumaraswamy: Drug mafia was used to topple Karnataka government
Based on IMD's reports, blustery weather with wind speeds reaching 40-50 kmph is likely over south Andaman Sea and the adjoining equatorial Indian Ocean. Fishermen have been advised not to venture into these areas.
Heavy rains disrupted life in Karnataka last month. The Karnataka government has estimated a loss of Rs 4,000 crore due to monsoon this year after heavy rains affected life in 12 districts in the state.
Karnataka chief minister BS Yediyurappa had stated that he will be seeking more flood relief funds from the Centre when he visits New Delhi in September.
Last Updated Sep 1, 2020, 2:48 PM IST