Karnataka: IMD issues red alert in Kodagu; extremely heavy rains expected
River Cauvery continued to swell after continuous rain in Madikeri and Kushalnagar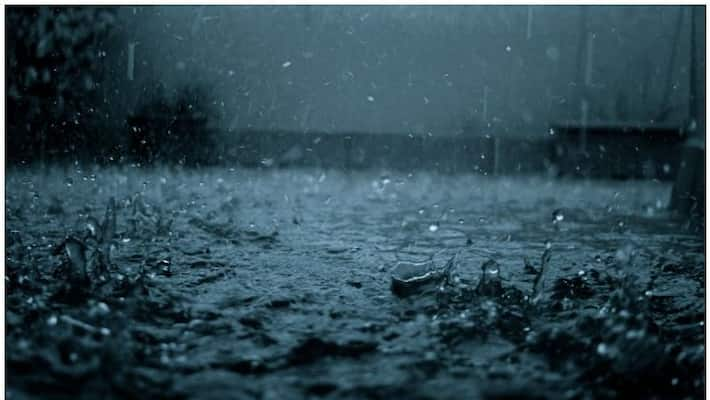 Kodagu: Just when the people of Kodagu were breathing a sigh of relief after the devastation caused by last year's floods and landslides, the Indian Meteorological Department (IMD) on Thursday (July 9) issued a red alert for Kodagu, Karnataka.
Heavy rains have again started pounding the district since the last 48 hours. This rain is set to destroy the standing paddy crop and if it rains continuously, the coffee crop too will be affected. The IMD has predicted heavy to very heavy rains in some places and extremely heavy rains at isolated places.
Kodagu deputy commissioner Annies Kanmani Joy, who heads the District Disaster Management Authority, issued the red alert and has asked people living in hilly areas to move to plains and be watchful about landslides.
Following heavy rains in Kodagu, the outflow from Harangi Reservoir has been stepped up to 15,000 cusecs and subsequently, there is also an increased outflow from the Krishna Raja Sagar (KRS) Dam which is releasing 17,000 cusecs of water.
In case of any rain-related emergencies and landslides, the public can seek assistance by calling the district control room on 08272-221077 or 8550001077(WhatsApp number).
Meanwhile, traffic on Bhagamandala–Talacauvery Road, which was disrupted on July 7 after a mudslide, was restored on the same night. A team from the NDRF, with help of earth movers, cleared the mud from the road amidst rain to make way for the movement of vehicles.
The water level at Triveni Sangam at Bhagamandala is steadily rising following heavy rains and the road connecting Napoklu from Bhagamandala was flooded. Bhagamandala had recorded 135 mm rain till 8 am on July 7.
The National Disaster Response Force (NDRF) has already placed several rescue teams at vulnerable positions across the district. According to the weather forecast released by the Kodagu District Disaster Management Authority, the district is likely to receive over 204.5mm rain between Thursday and Friday.
Last Updated Jul 9, 2020, 12:40 PM IST