Karnataka horticulture minister surprised by dog poop at Bengaluru's Cubbon Park

Karnataka housing and horticulture minister V Somanna, who made a surprise visit to Cubbon Park in Bengaluru, was left in shock as dog poop welcomed him. He immediately instructed the park authorities to take measures to clean the place.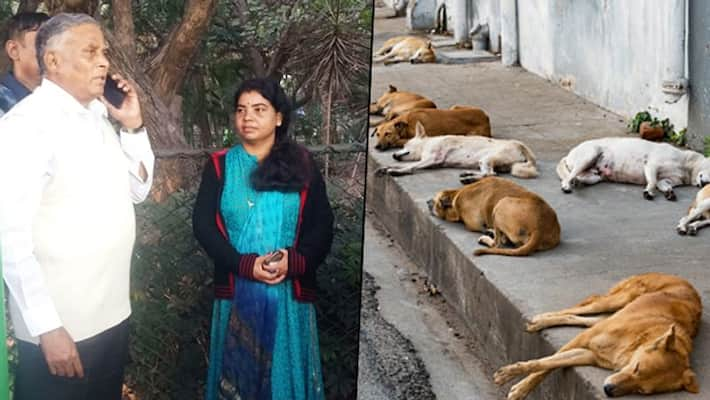 Bengaluru: Broken fence, dog poop, dilapidated footpaths and unauthorised parking at Bengaluru's Cubbon Park welcomed Karnataka housing and horticulture minister V Somanna. He undertook a surprise inspection of the place.
Speaking to Asianet Newsable, V Somanna said that he has been visiting Cubbon Park for the last two days and felt the need to develop the place and keep it spick and span.
"I saw the footpaths in bad condition, the fences were not in good condition. The walkers bring along their pet dogs, but do not clean the dog poop. I have suggested the Cubbon Park deputy director to take measures and give a proposal. Since Cubbon Park is also listed under the Smart City project, we want to improve it a lot," said Somanna.
The minister today arrived at Cubbon Park at 6.30 am and interacted with walkers and joggers at the park, sought suggestions from them for improvement.
Walkers Association demands scrapping of seven storied complex in Cubbon Park premises:
Expressing displeasure over the Cubbon Park authorities' functioning, Cubbon Park Walkers Association president S Umesh said, "The walkers association is fighting a lone battle in court to protect the park from encroachment. The minister should have made an effort to reach out to the association. We want an answer on clearing the seven-storied complex next to press club in the park premises." 
Last Updated Jan 22, 2020, 5:43 PM IST