Karnataka high court issues notice to self-styled godman Nithyananda
The petition alleged that Nithyananda had been skipping trial and in fact had fled the country with the help of an expired passport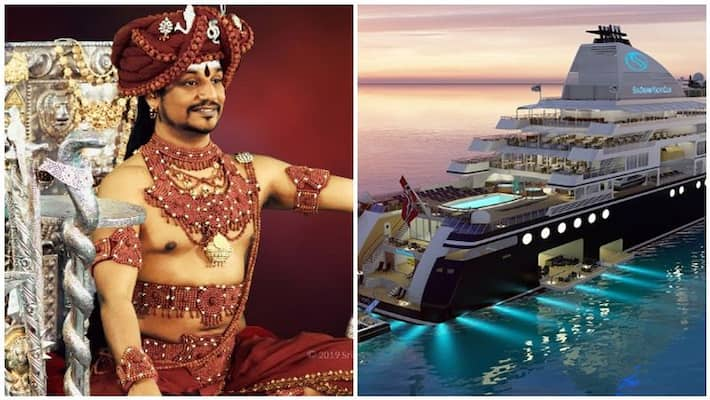 Bengaluru: The Karnataka high court on January 24 has sent an order to self-styled godman Nithyananda and the state government in response to a petition seeking cancellation of bail granted to Nithyananda.
The petition alleged that Nithyananda had been skipping trial and in fact had fled the country on an expired passport. He added that in Nithyananda's exemption petition submitted before the trial court, it is still being contended that the godman is still in India.
Meanwhile, Justice John Michael Cunha has posted the matter to next week.
Nithyananda forming own state in Ecuador:
Days after missing self-styled godman Nithyananda announced his own nation in Ecuador, ambassador Jaime Marchan Romero said no individual would ever be allowed to annex off the land from a sovereign state. Nithyananda has reportedly declared his nation as a Hindu sovereign nation and is situated near Trinidad and Tobago. Reports further stated that Nithyananda had also appointed a Cabinet headed by a Prime Minister in his island.
Why Nithyananda fled India:
Nithyananda fled India recently after a rape case was registered against him in Karnataka. In Gujarat, the police were working to gather concrete evidence against him after taking two of his disciples on remand in a recent kidnapping case.
   
Last Updated Jan 24, 2020, 5:18 PM IST