Karnataka high court asks government to submit reasons for cancelling Tipu Jayanti celebrations
Karnataka high court instructs government to submit reasons for cancellation of Tipu Jayanti celebrations ordered by then state government in 2015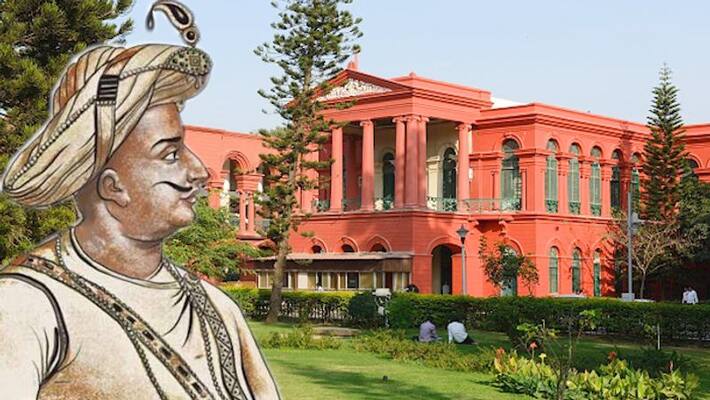 Bengaluru: The Karnataka high court on Tuesday asked the current government to explain why Tipu Jayanti was celebrated in 2015 and why it has been annulled after four years.
While the entire state is debating over celebrations of Tipu Jayanti, the Karnataka high court will pronounce its verdict today (November 6) on whether the ruling BJP government's decision to stop the celebrations is justified or not.
Defending its stance of cancelling Tipu Jayanti celebrations, the Karnataka government on Tuesday told the court that it had not stopped private persons, firms and organisations from celebrating it.
State advocate general Prabhuling K Navadgi made the submission before the divisional bench comprising Chief Justice Abhay S Oka and Justice SR Krishna during the hearing of the PIL.
Bilal Ali Shah, a resident of Lucknow who claims to be a descendant of the Tipu's clan, along with Tipu Sultan United Front and Tipu Rashtreeya Seva Sangha in Bengaluru, had filed the petition.
During the hearing, petitioner's advocate Ravivarma Kumar said the state government has banned Tipu Jayanti celebrations without any reason.
Advocate general Prabhuling said the government had only cancelled state celebrations but had never banned any petitioner or private organisation from celebrating it. He also clarified that organising Tipu Jayanti celebrations using money from the state exchequer has been cancelled and not private celebrations in the state.
Advocate Prabhuling also stressed that there were no celebrations before 2015 and then government (Congress) had ordered Tipu Jayanti celebrations. Now, the state government (BJP) has cancelled the order.  It is just a matter of government policy and such issues involve law and order.
However, Justice Oka sought an explanation from the state government on what basis was it banning state celebrations of Tipu Jayanti and the memorandum to consider this decision. Earlier the bench had adjourned the hearing till November 6.   
In 2015, then Siddaramaiah government had ordered state celebrations for Tipu Jayanti on November 10 every year. Now the state government in 2019 banned state celebrations on July 30. Petitioner Bilal Ali Shah challenged the petition in the high court. 
 
Last Updated Nov 6, 2019, 1:03 PM IST