Karnataka government to resume Shramik special trains under pressure to transport stranded migrants
Under criticism for cancelling Shramik special trains for migrant workers from Bengaluru to their home states, the Karnataka government has decided to resume services from Friday.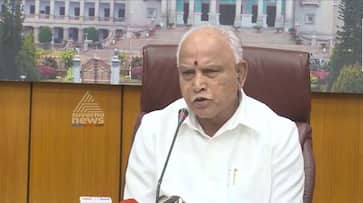 Bengaluru: The exodus of migrant workers triggered by the coronavirus lockdown continued with over 1.35 lakh stranded people in the country ferried from May 1 in more than 140 special trains, a fresh row erupted after the Karnataka government withdrew its request for such trains apparently due to concerns over shortage of labour.
However, succumbing to pressure for cancelling Shramik special trains, the state government withdrew its earlier order of cancellation of trains for migrant workers.
The government will resume special train services for migrants from May 8 to May 15. The government has written to 9 states seeking their consent to operate trains to their states for transportation of stranded migrants workers, students, pilgrims etc. Madhya Pradesh and Bihar have accepted the consent letters of Karnataka. However, consent letters from Jharkhand, Uttar Pradesh, West Bengal, Orissa, Rajasthan, Tripura and Manipur are awaited. 
The opposition attacked the BJP government in Karnataka, accusing it of treating migrant workers worse than "bonded labourers", even as chief minister B S Yediyurappa appealed to more than one lakh workers who wished to return to their native states to stay back as construction and industrial activities began.
The move came after the state government received severe criticism across the country. In fact, #TrainsForMigrantsNow turned into a trending topic on Twitter on Thursday. Upset over cancellation of trains, many workers started walking from Bengaluru towards their home states causing an outrage among activists.
The Karnataka government cancelled Shramik special trains on Tuesday after chief minister BS Yediyurappa met prominent builders in the state and many real estate firms reportedly expressed their concerns over labour exodus.
Last Updated May 7, 2020, 4:56 PM IST