Karnataka government to honour 64 personalities with Rajyotsava award
This year, from Vijay Sankeshwar to Bhargavi Narayan, here is the list of 64 persons who will be felicitated on November 1 and will be honoured with Rajyotsava award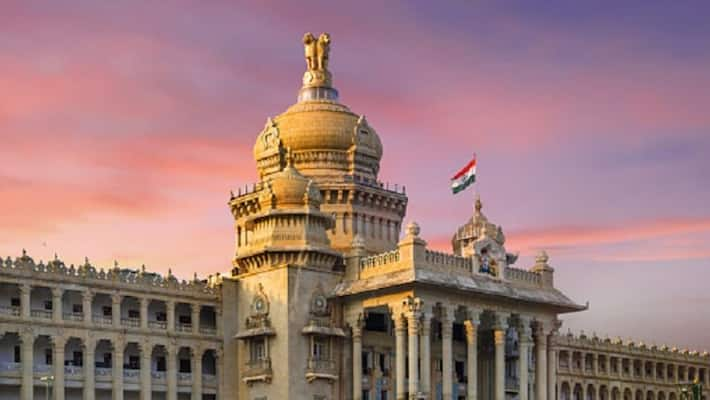 Bengaluru: The Karnataka government has announced the list of Kannada Rajyotsava awards for this year. Accordingly, 64 people from various fields will be honoured for their distinguished work. The awards will be handed over to the awardees on November 1.
Rajyotsava award is the second-highest civilian honour given by the government of Karnataka. It is announced annually and is given in remembrance of re-naming the state as Karnataka, on November 1.
From literature to folklore and yoga to bayalata, here is the list of Rajyotsava awardees.
Literature
Dr Manjappa Shetty Masagalli
B Rajashekarapapa
Chandrakanth Karavalli
Dr Saraswathi Chimalagi
Theatre
Parashuram Siddi
Pal Suidarshan
Hooli Shekar
N Shivalingaiah
Dr HK Ramanath
Bhargavi Narayan
Music
Chote Rehamat Khan
Nagavalli Nagaraj
Dr Muddumohan
Srinivas Udupa
Folklore
Neelagararu Doddagavisiddappa (Manteswami Paramapare)
Holabasaiah Dundaiah Sambalada
Bheemsingh Sakaram Rathod
Usman Sab Khadar Sab
Kotresh Chennabasappa Kotrappanavara
KR Holsalaiah
Sculpture 
VV Deshpande
K Jnaneshwar
Art
U Ramesh Rao
Mohan Sitanoor
Sports
Vishwanath Bhaskar Ganiga
Chenanada Kuntappa
Nanditha Naganagoudar
Yoga
Vanithakka
Kushi
Yakshagana
Sridhar Bhandary Puttur
Bayalata
Y Mallappa Gavai
Film
Shylashree
Short films
Jayakumar Kodaganoor
Academics
SR Gunjal
Prof T Shivanna
Dr K Chidananda Gowda
Dr Gururaj Karjagi
Journalism
BV Mallikarjunaiah
Cooperation
Ramesh Vaidya
Social Service
SG Bharathi
Kattige Chennappa
Agriculture
BK Devarao
Visveshwar Sajjan
Environment
Saaalumarada Veerachar
Shivaji Chatrappa Kaganikar
Medicine
Dr Hanumantharaya
Dr Anjanappa
Dr Nagaratna
Dr GT Subhash
Dr Krishnaprasad
Judiciary
N Kumar
Non-resident Kannadigas
Jayanth Manolli
Gangadhar Bevinakoppa
BG Mohandas
Cottage Industries
Navaratna Indudhar
Critic
KV Subramanya
Organisations
Prabhat Art International
Patanajali Yoga Shikshana Samiti
Miscellaneous
Dr Vijay Sankeshwar
ST Shanta Gangadhar
Dr Chennaveera Shivacharya
Lt Col BNBM Prasad
Dr N Someshwar
K Prakash Shetty
Last Updated Oct 29, 2019, 5:45 PM IST